Teleskop
|
Telescope
2009
Weisse Tusche auf Glitzerstoff auf Karton, Rahmen
29,7 x 21 cm
White ink on glitter fabric on board, frame
29,7 x 21 cm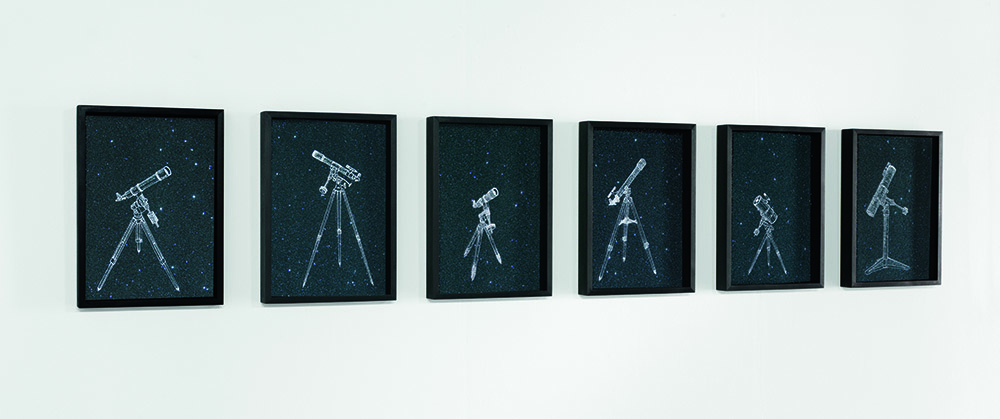 Die Zeichnungen sind gerahmt, so dass sich ein eigener Raum ergibt. Die "Sterne" sind Reflexionen des Glitzerstoffes und ändern sich je nach Betrachterwinkel und Licht.
The drawings are framed, creating a space of its own. The "stars" are reflections of the glitter fabric and change depending on the viewing angle and light.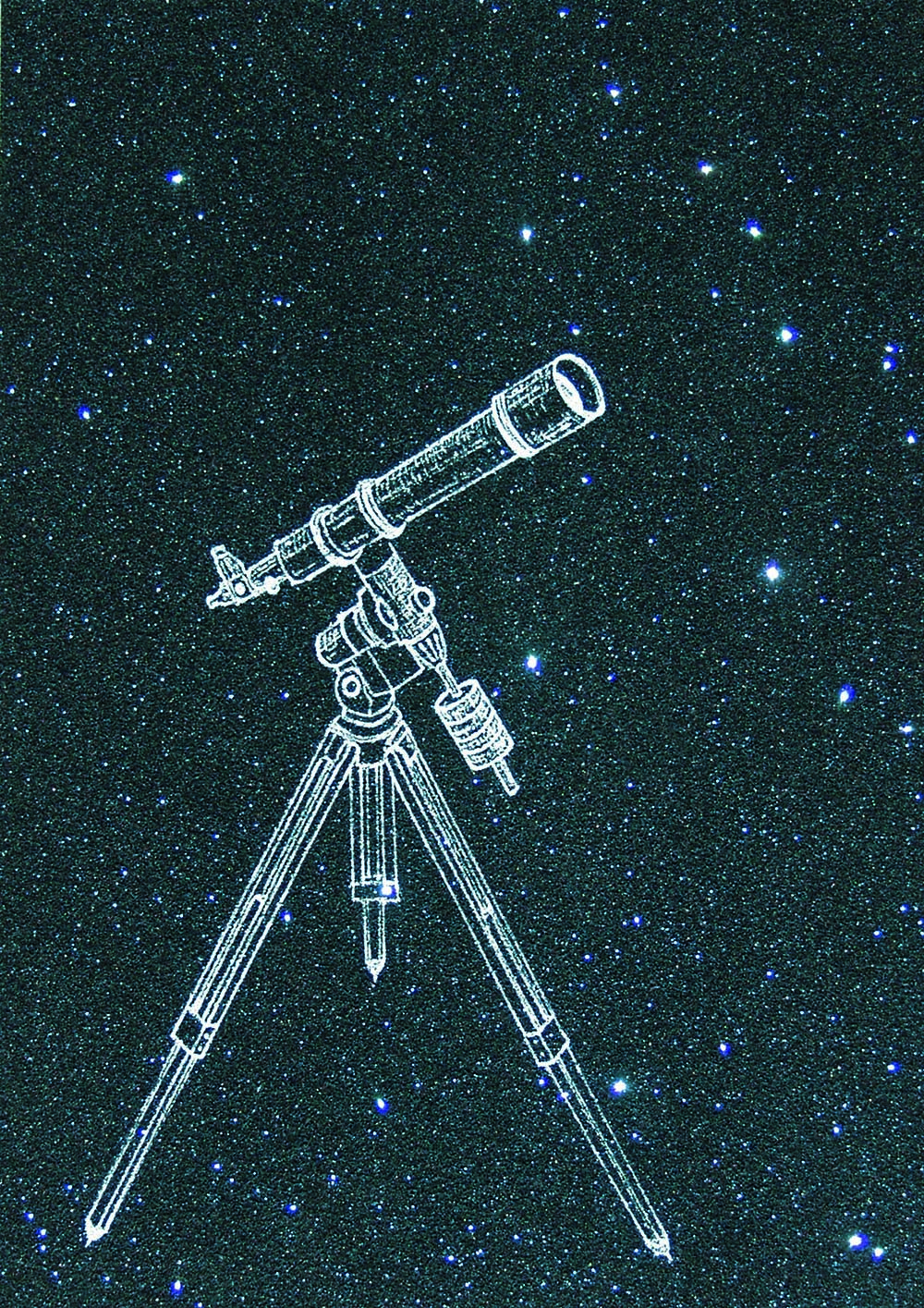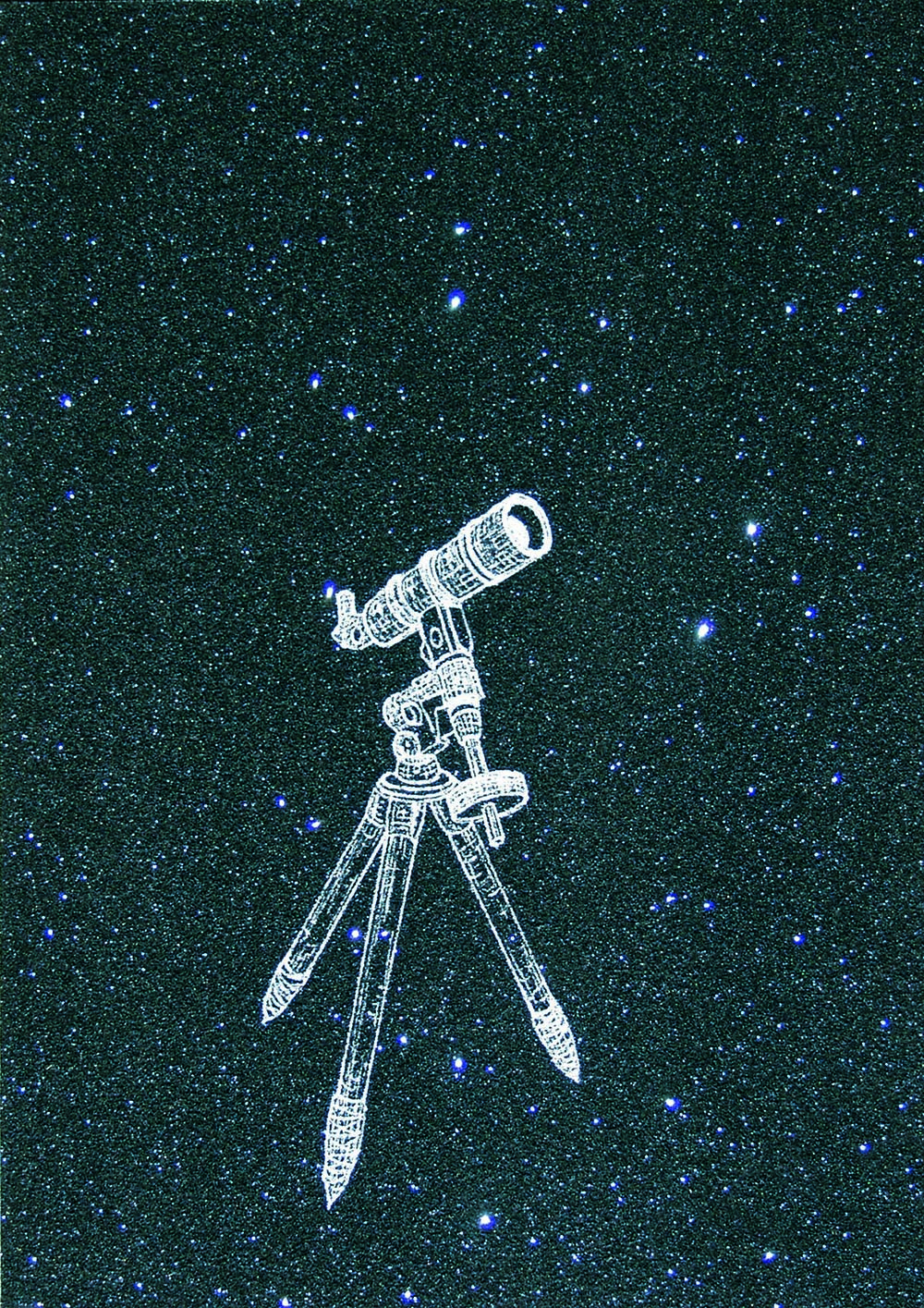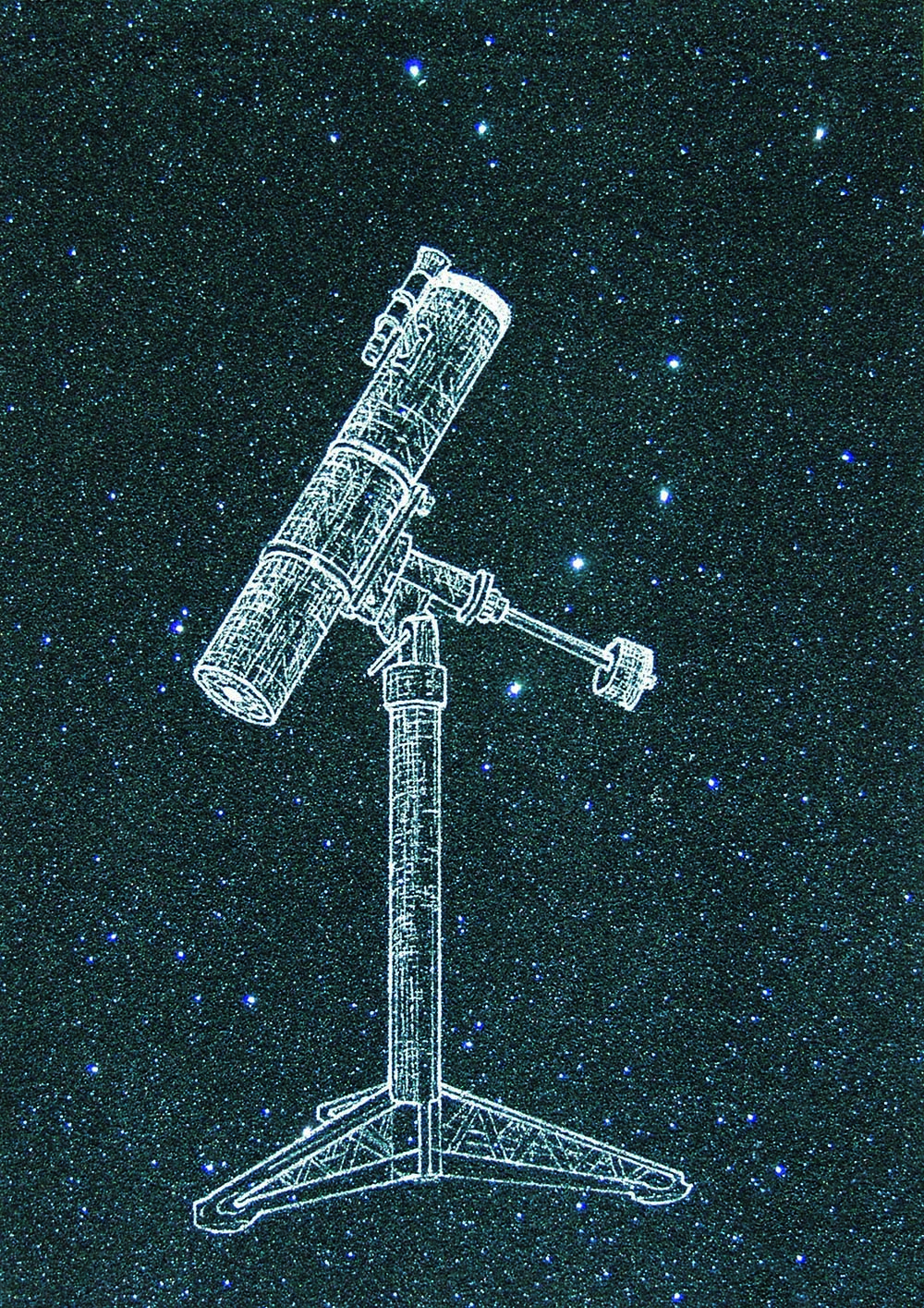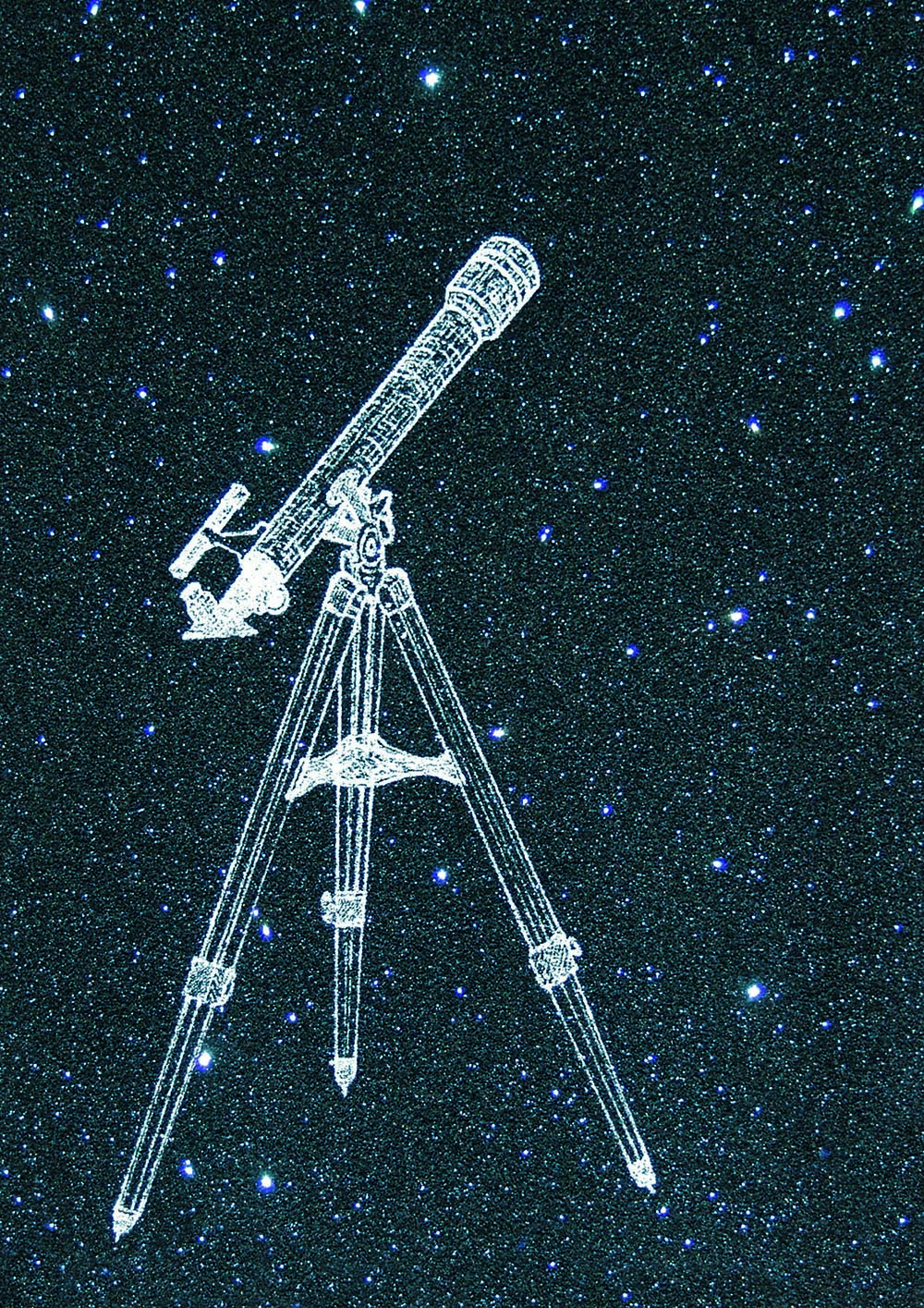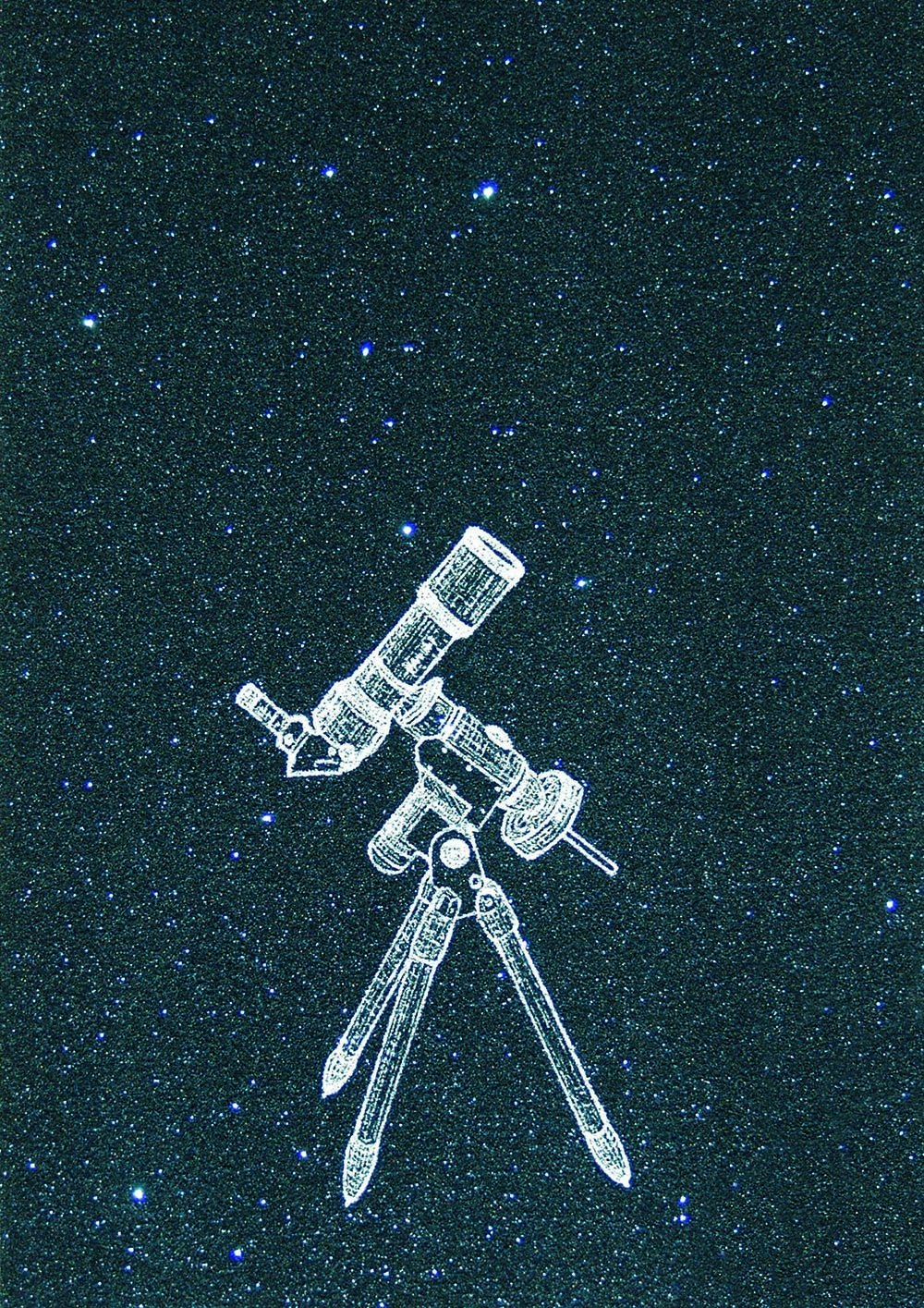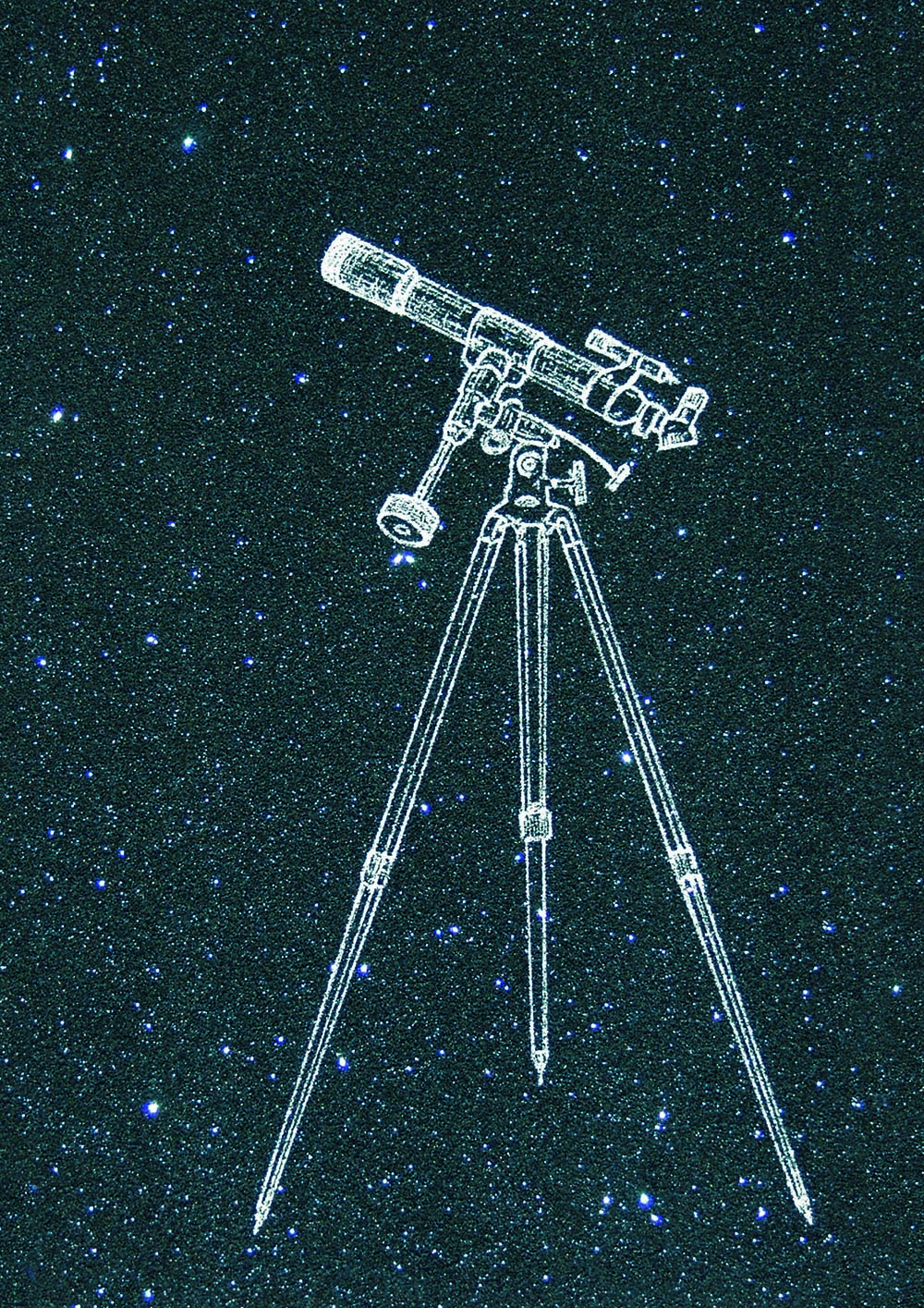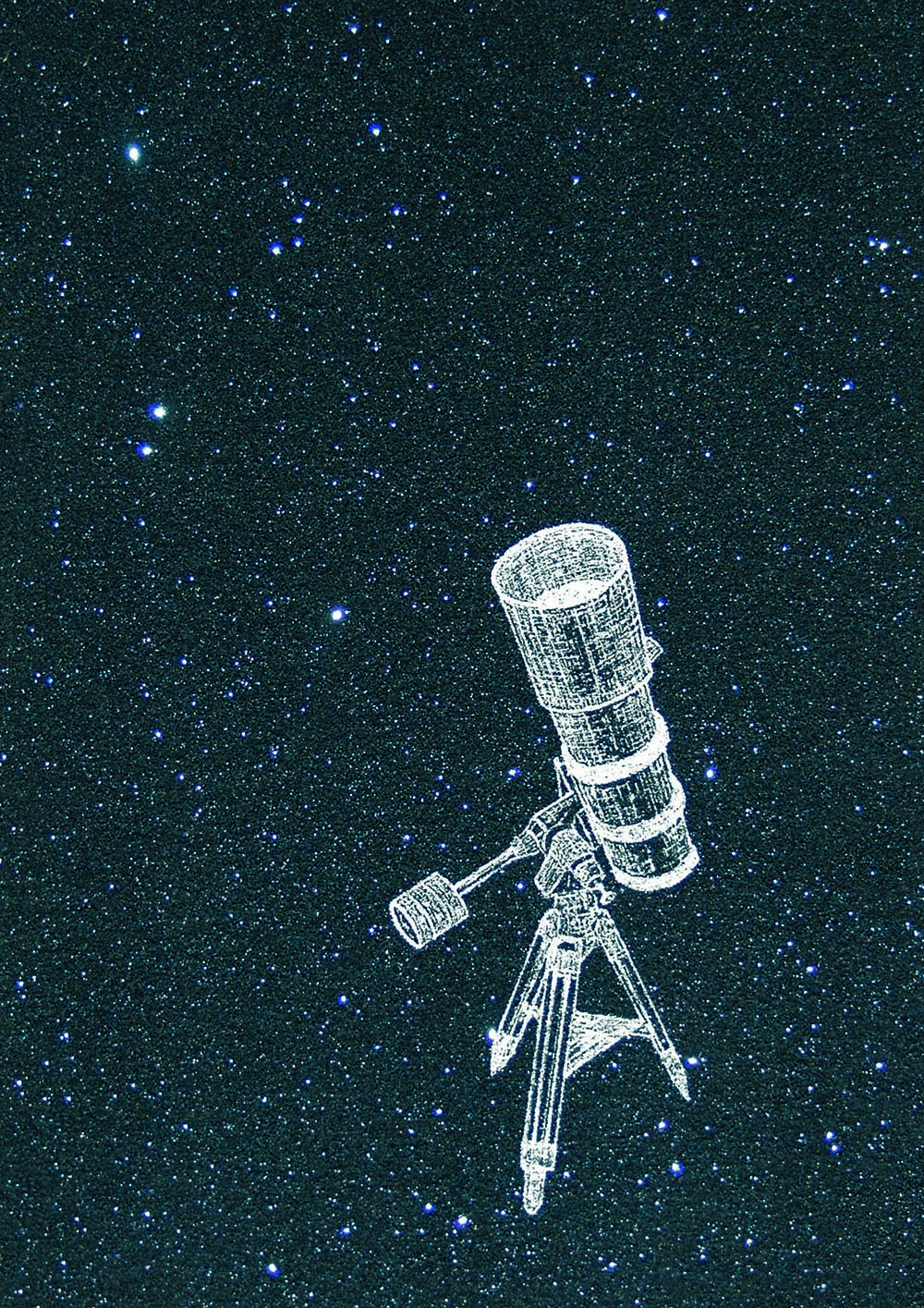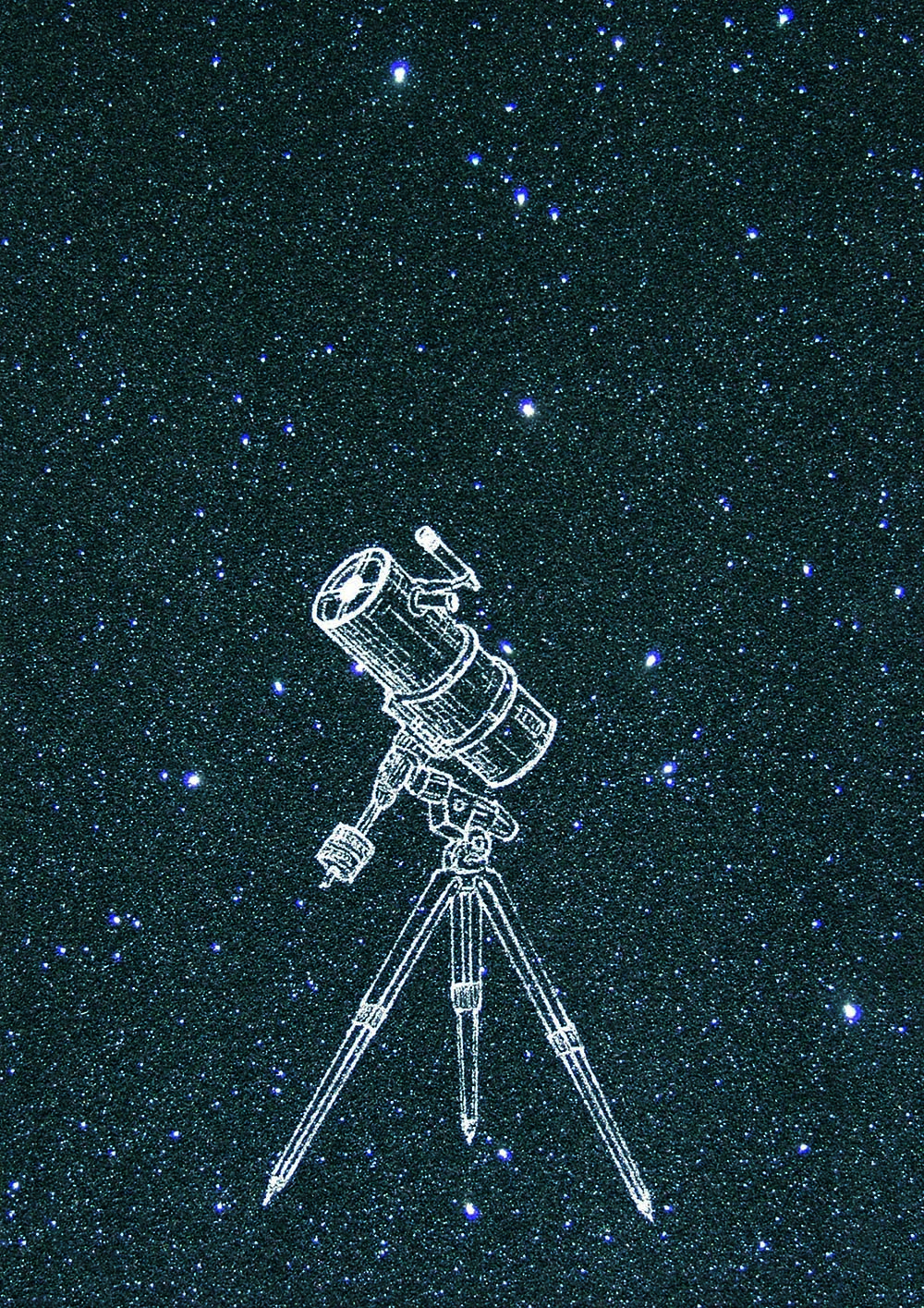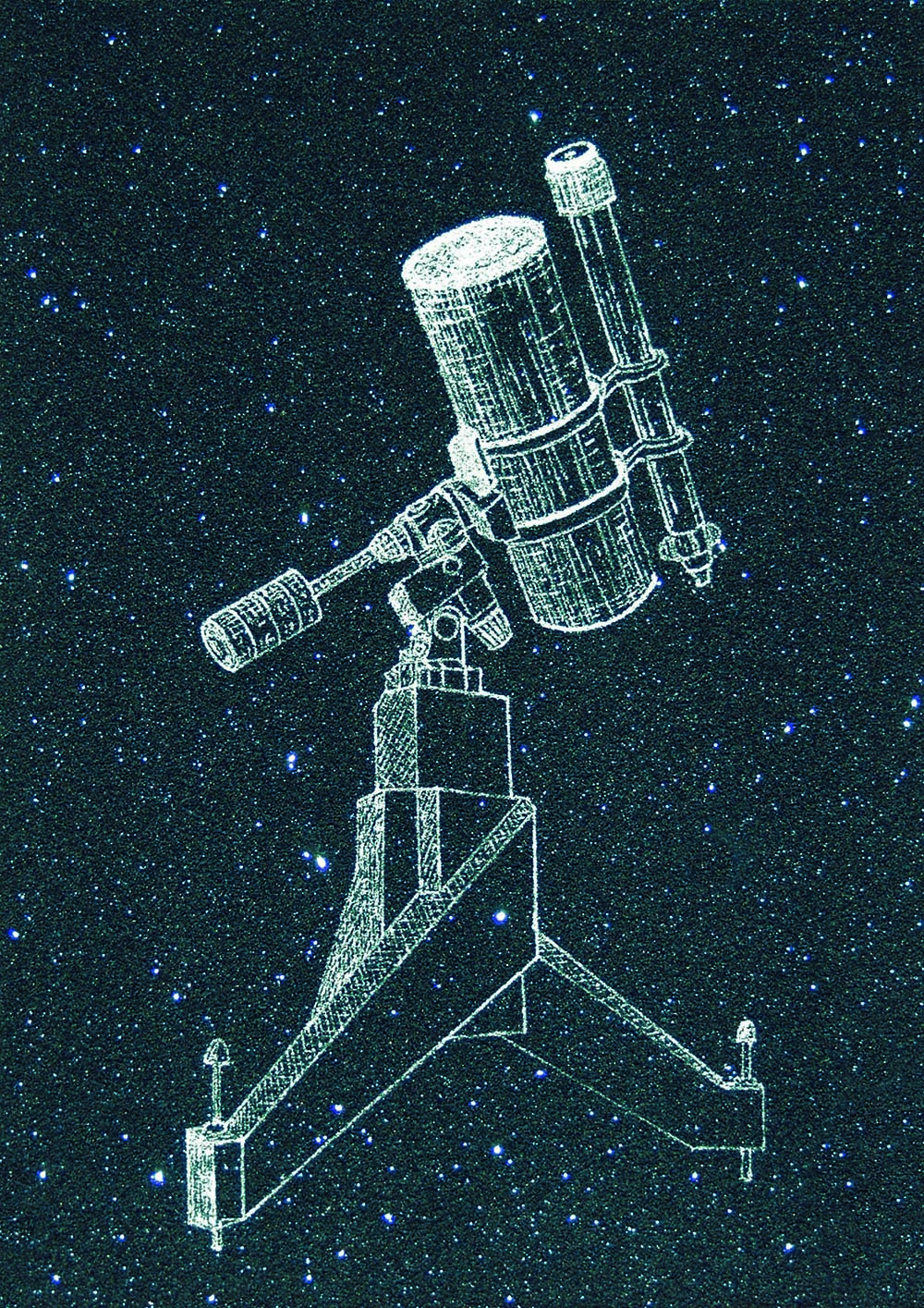 Es gibt noch viele weitere Teleskopzeichnungen. Dies stellt nur eine zufällige Auswahl dar.
There are many more telescope drawings. This is only a random selection.