Große Wolke
|
Large Cloud
2007
Rückprojektionsfolie durchlöchert, Spektralspiegel, Licht
191 x 291 x 12 cm
Privatsammlung Ibiza
Projection foil with holes, spectral mirror, light
191 x 291 x 12 cm
Private collection Ibiza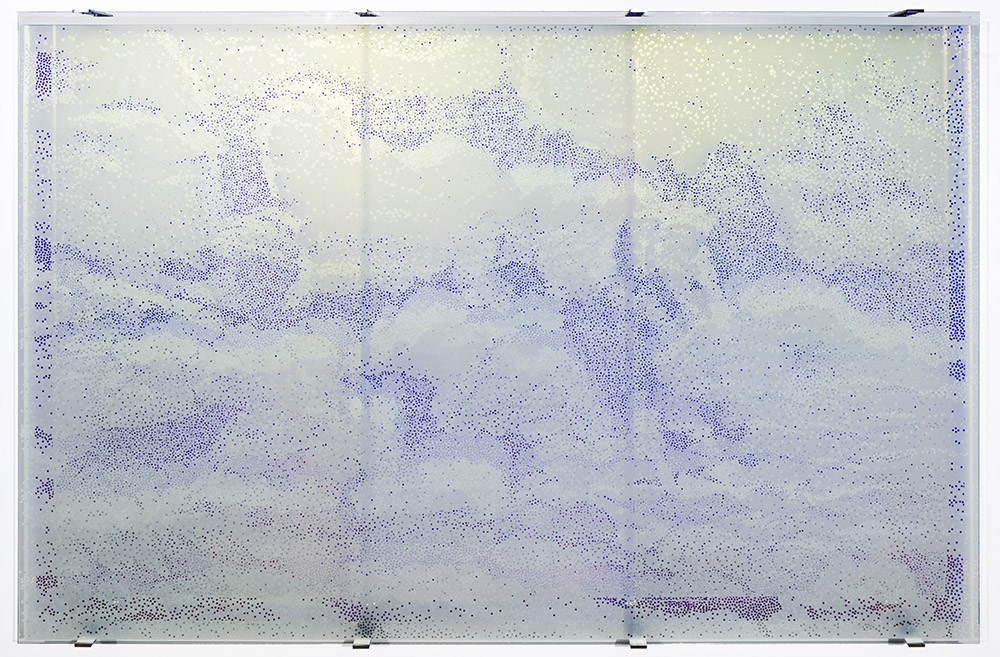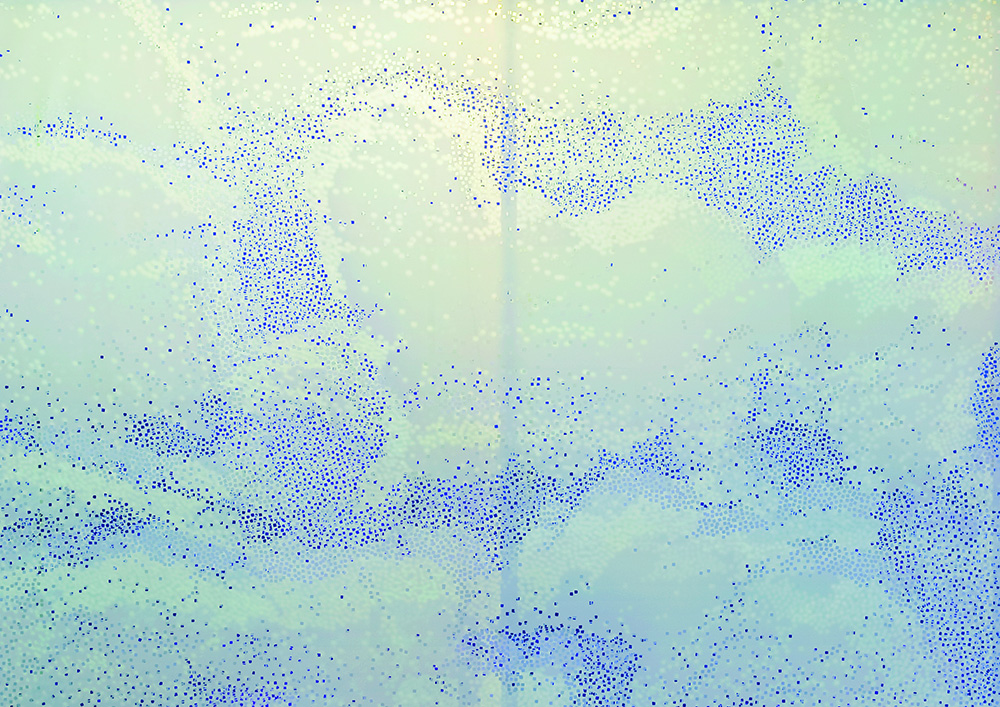 Die hellen Punkte entstehen dadurch, dass das Licht durch die eingestanzten Löcher auf den Spektralspiegel trifft. Die Strahlen werden von dort reflektiert und anschließend von der Rückprojektionsfolie "aufgefangen".
The bright spots are caused by the light hitting the spectral mirror through the punched holes. The rays are reflected from there and then "caught" by the rear projection foil.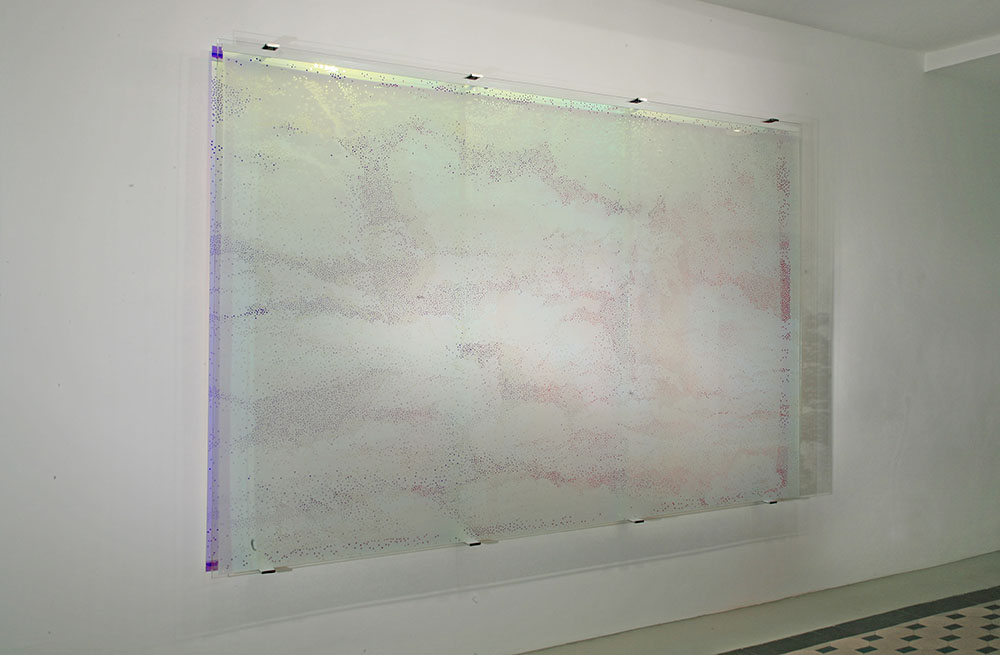 Hier die Große Wolke bei KraskaEckstein in Bremen in noch einer älteren Version mit einer Glasscheibe davor. Die Farben ändern sich je nach Blickwinkel.
Here the Big Cloud at KraskaEckstein in Bremen in still an older version with a glass pane in front of it. The colors change depending on the viewing angle.