Park
2021
Metall, Holz, Lack, Pflanzen, Schnur
Ø 180 cm, Tiefe: 130 cm
Metal, wood, paint, plants, string
Ø 180 cm, debth: 130 cm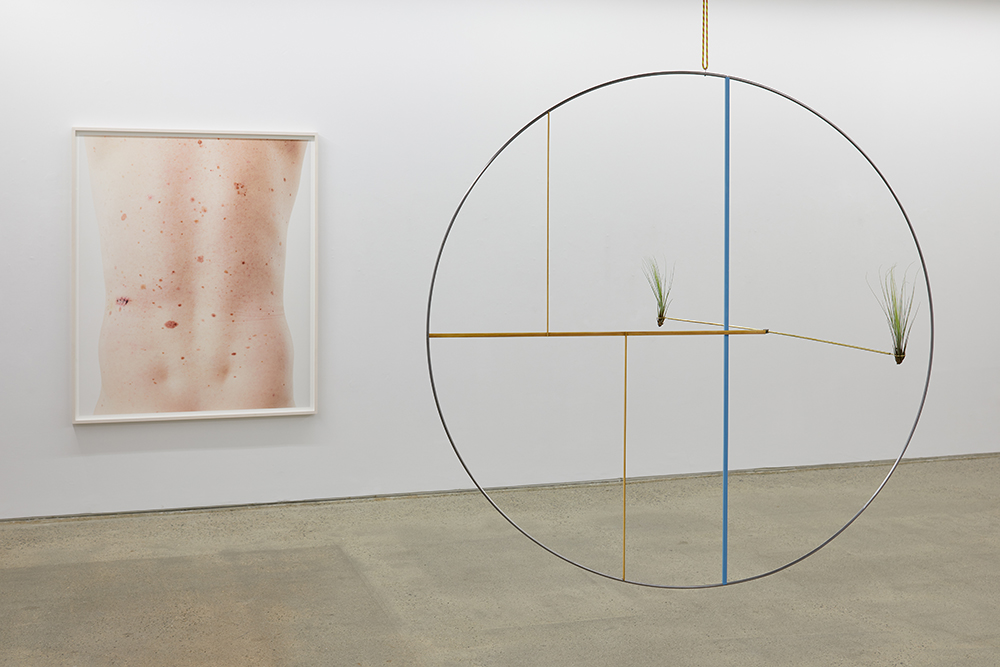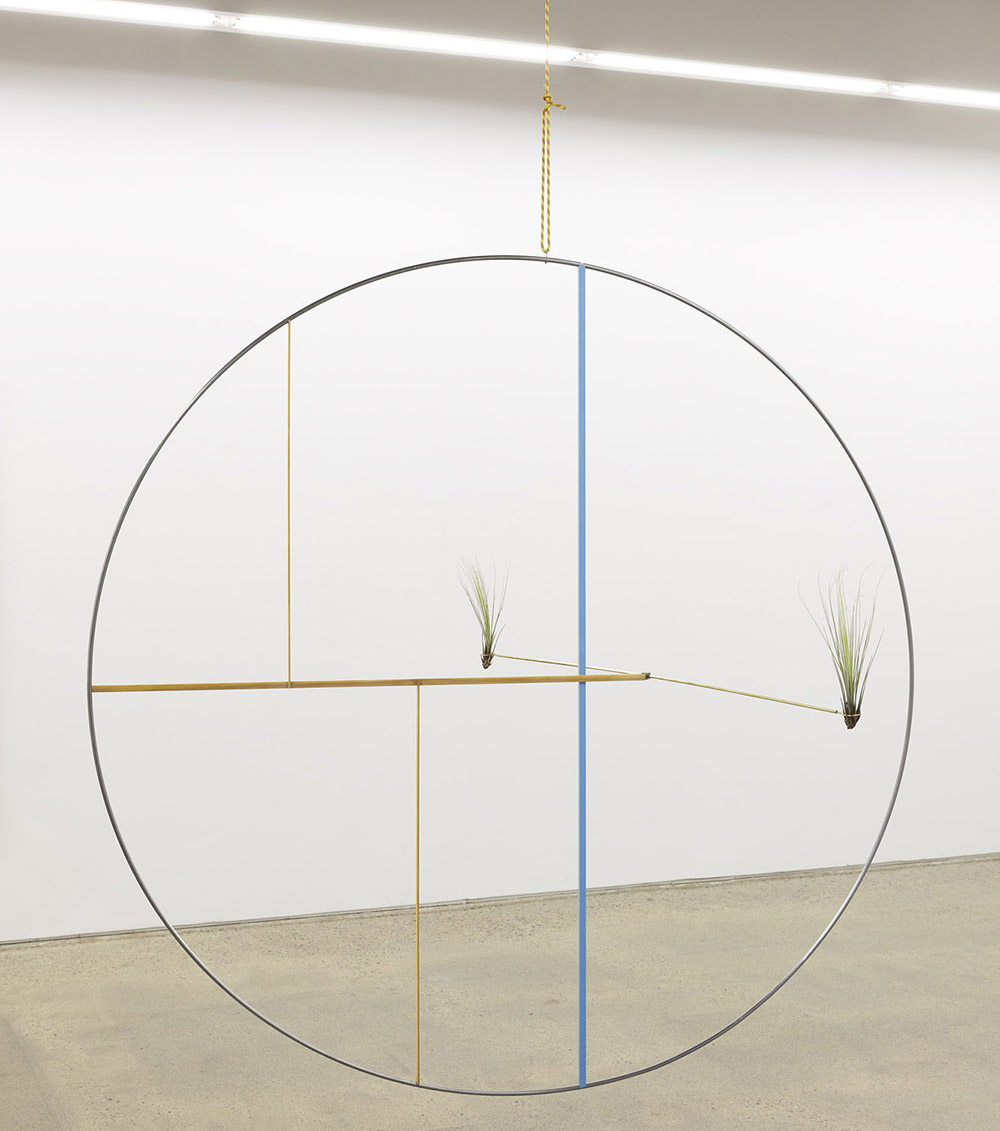 "Park" in einer Einzelausstellung bei Kevin Kavanagh, Dublin im Herbst 2021
"Park" in a solo exhibition at Kevin Kavanagh, Dublin, in the fall of 2021.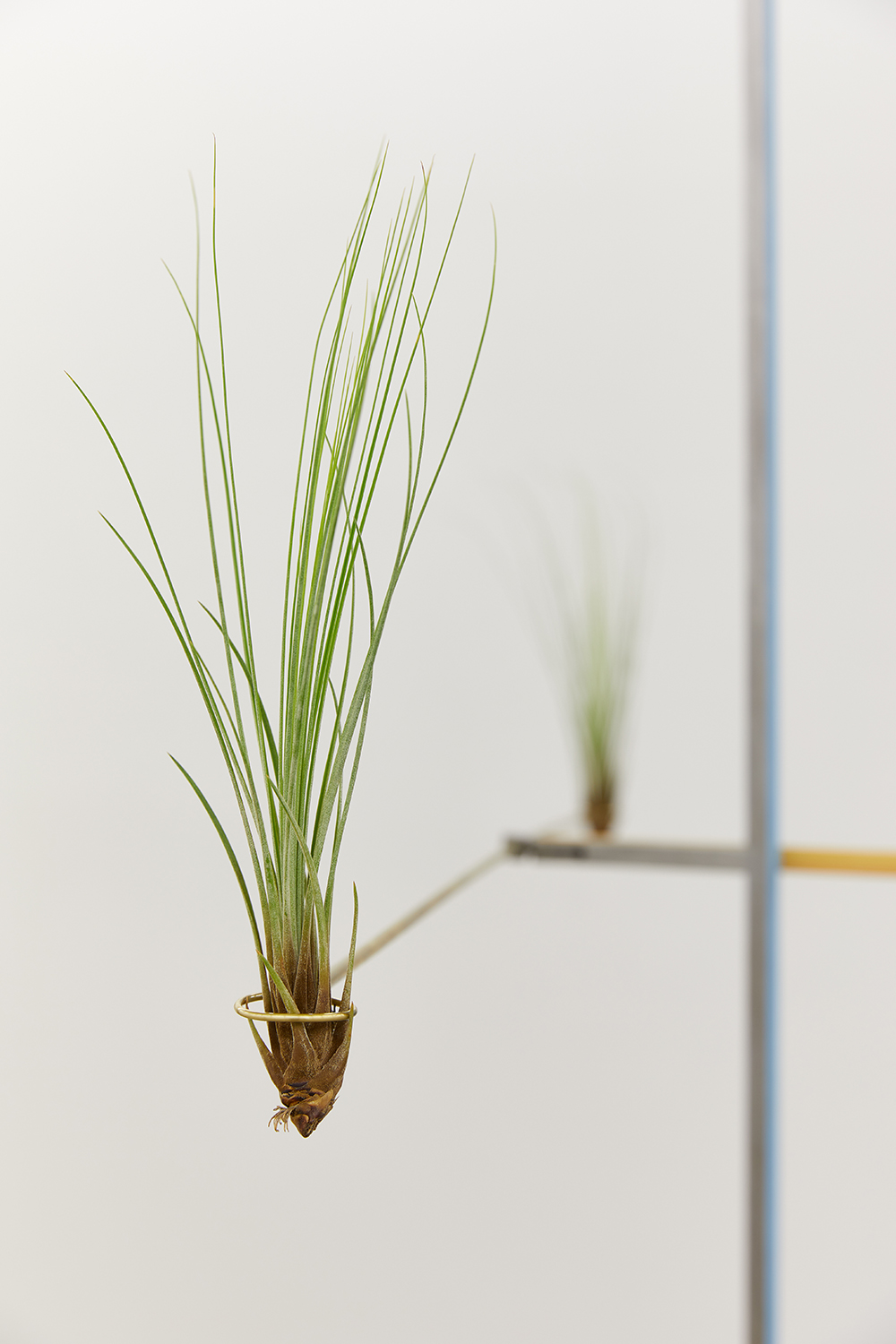 Bei den Pflanzen handelt es sich um "Tilandsien" oder sogenannte "Luftpflanzen". Durch ihr Wachstum verändert sich die Arbeit im Laufe der Zeit.
The plants are "tilandsia" or so-called "air plants". Due to their growth, the work changes over the course of time.