Fenster
|
Window
Fortlaufend seit / Ongoing since, 2010
Spiegel, Klebeband, Äste, Ventilator, Lichtque
Größe variabel, Auflage: 3 + 1AP
Sammlung Museo Artium Vitoria-Gasteiz, Privatsammlungen Tel Aviv und Berlin
Mirror, tape, branches, fan, light source
Dimensions variable, Edition: 3 + 1AP
Collection Museo Artium Vitoria-Gasteiz, private collections Tel Aviv and Berlin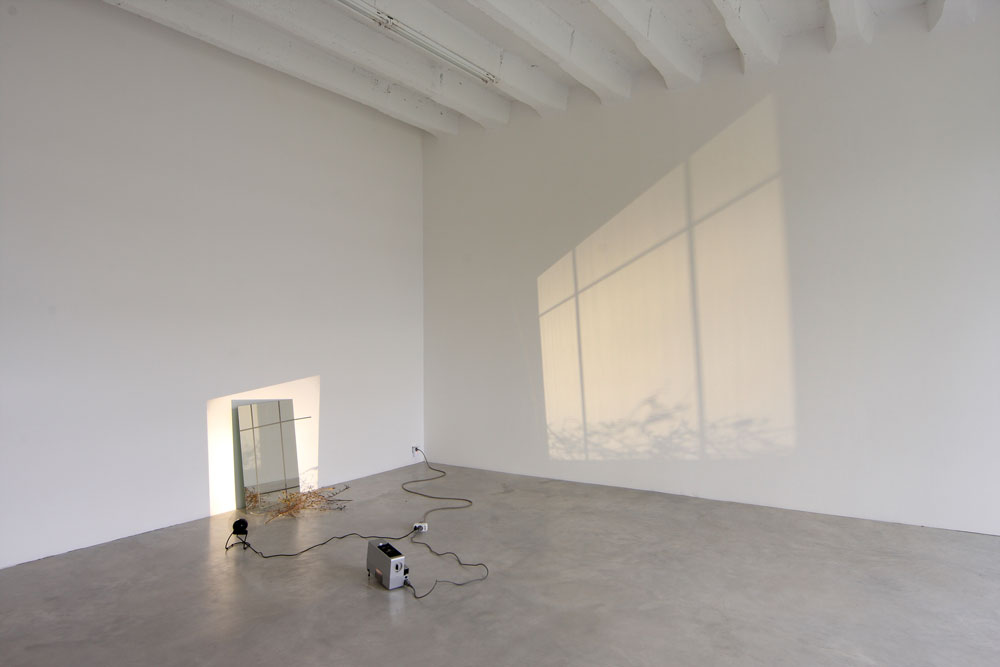 Der wechselnde Ausstellungsort ist immer Teil des Titels. Die Äste werden vor Ort geschnitten und sind unterschiedlich je nach Ort und Jahreszeit
The location of the exhibition is always part of the title. The branches are cut near the exhibition place and change depending on the season.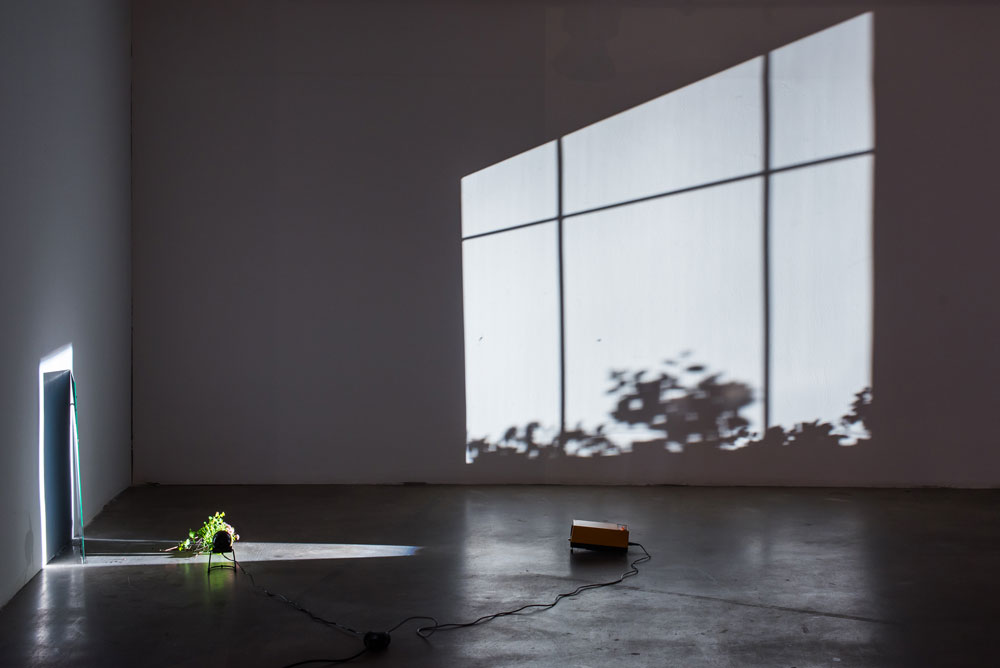 Die Arbeit "Fenster" wurde das erste Mal 2010 in Berlin und seitdem an vielen unterschiedlichen Orten in Europa gezeigt. Hier "Fenster Katowice" von 2015.
"Window" was first shown in Berlin in 2010 and afterwards in many other places in Europe. Here "Window Katowice" from 2015.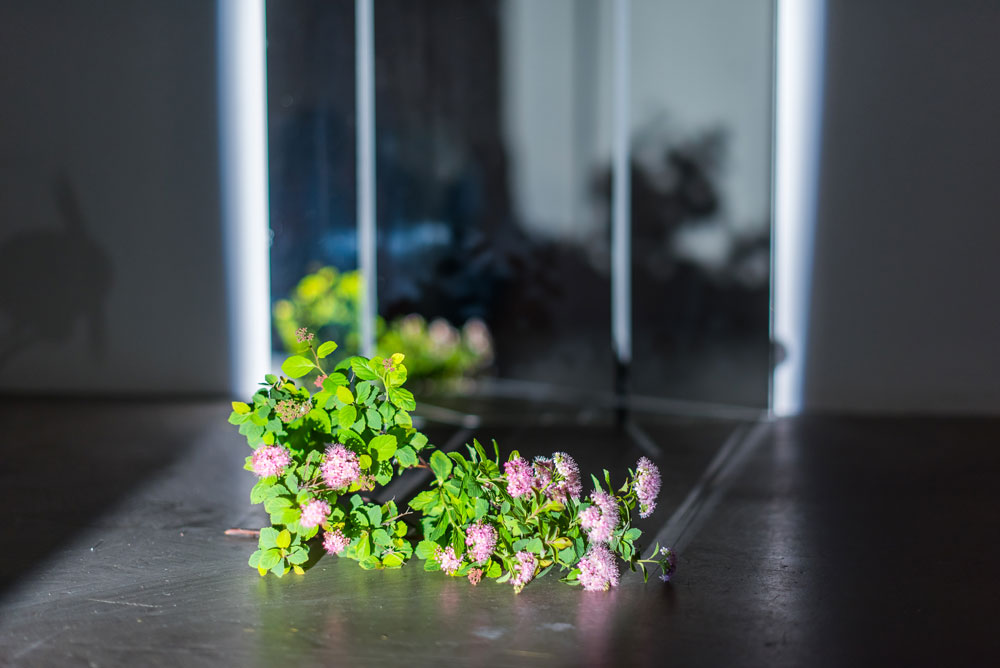 Die frische Zweige auf dem Boden von unterschiedlichen Bäume und Sträucher aus der Umgebung des Ausstellungsortes werden während der Ausstellung immer wieder ersetzt, so dass sich die Arbeit mit der Ausstellungsdauer verändert.
Fresh picked branches from different trees from the neighbourhood are lying on the floor. Throughout the exhibtion they are replaced by new ones so that the piece keeps changing.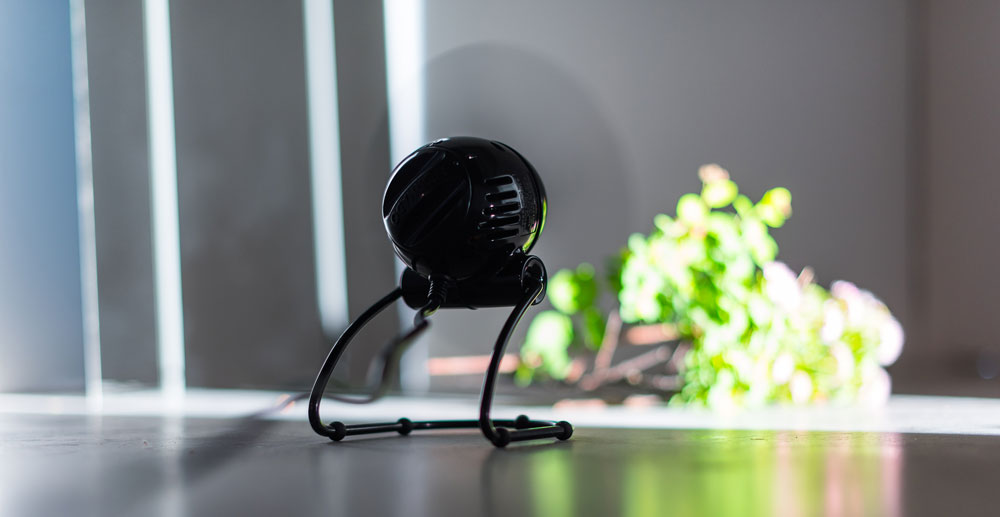 Der Luftstrom eines kleinen Ventilators bewegt leicht die Zweige und somit auch die Reflektion an der Wand.
The breeze of a small fan keeps the branches and its reflection moving.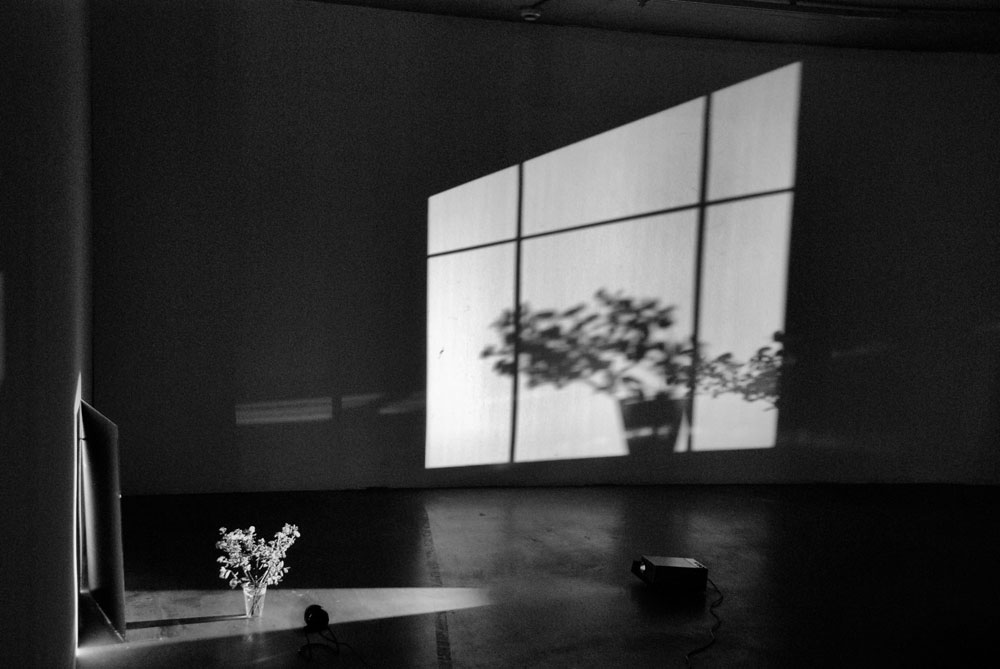 So sah "Fenster Katowice" am Ende der 2-monatigen Ausstellung aus.
That is how "Window Katowice" looked at the end of the 2 month long exhibition.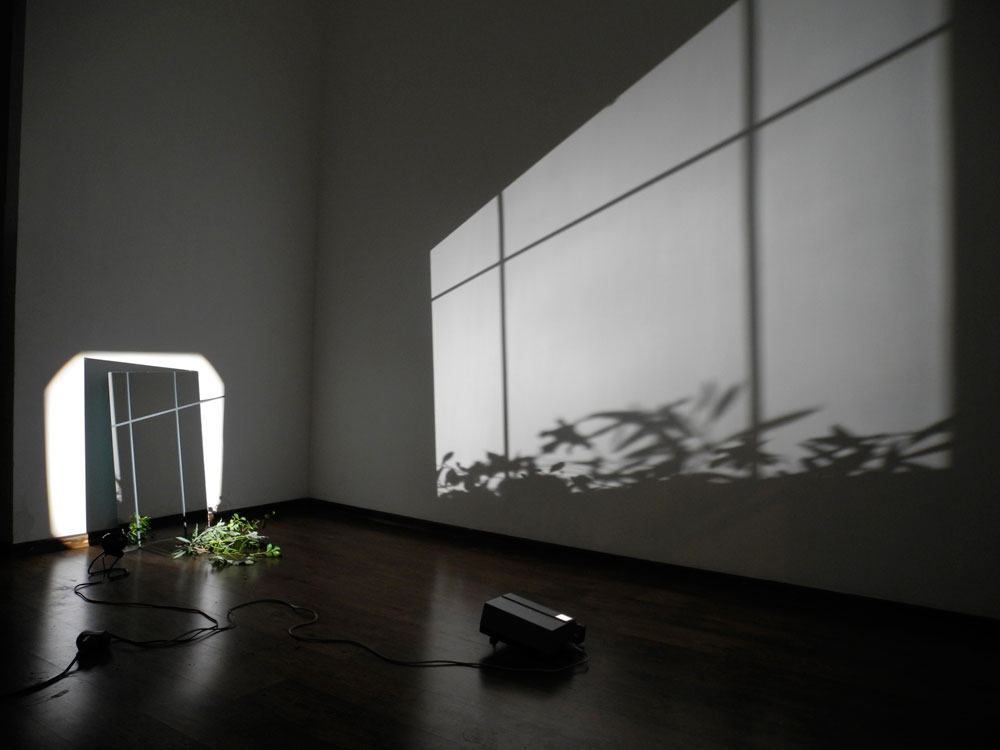 Fenster Tel Aviv / Window Tel Aviv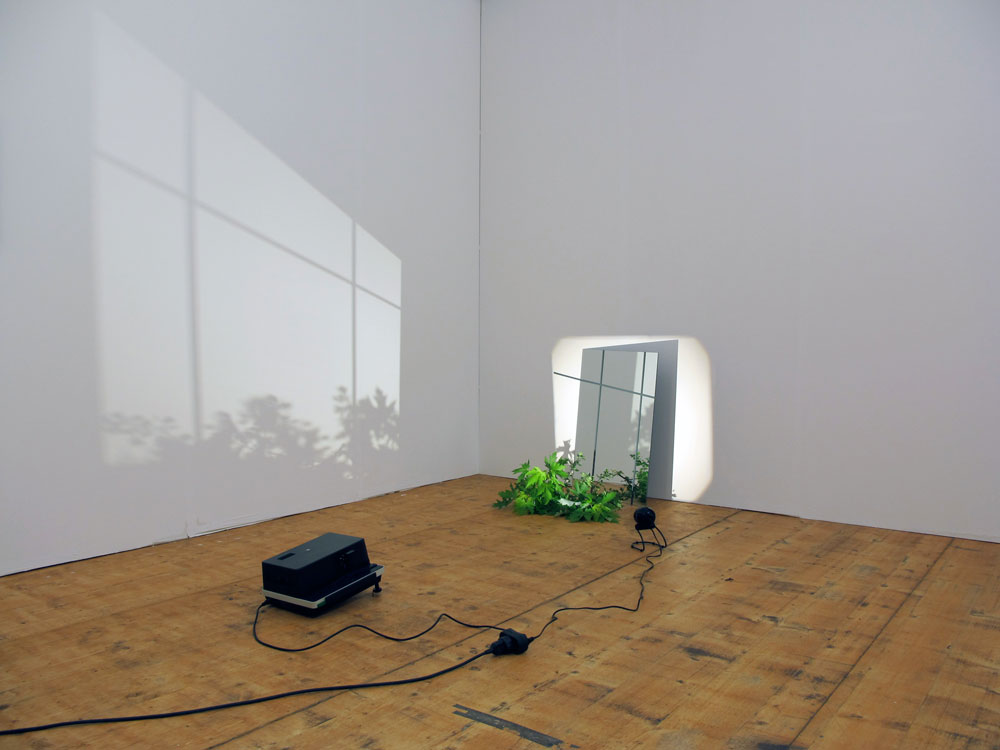 Fenster Basel / Window Basel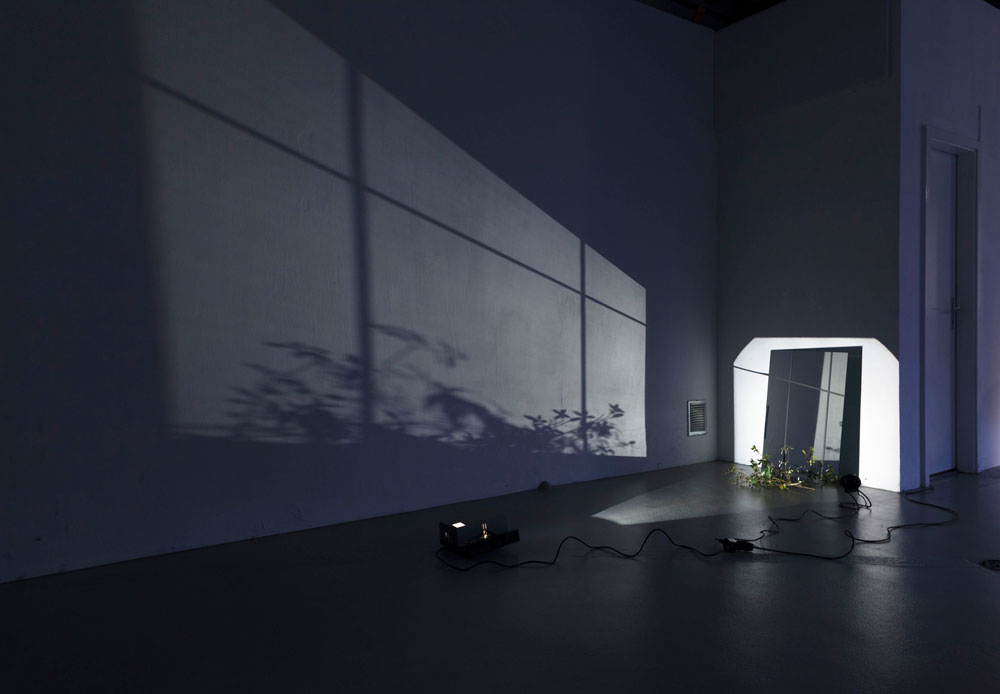 Fenster Lausanne
Window Lausanne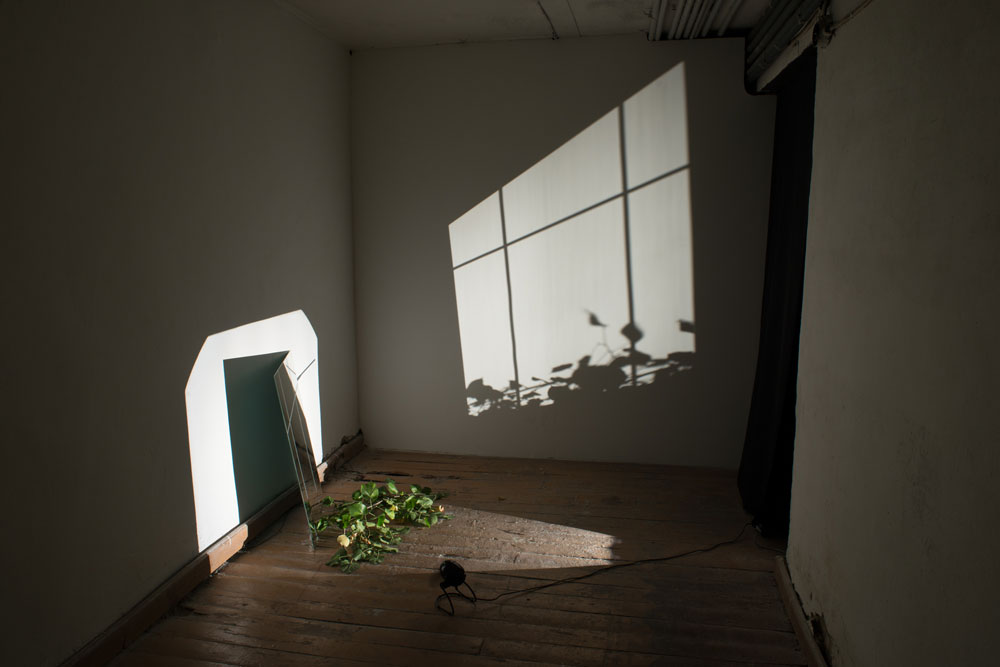 Fenster Tartu
Window Tartu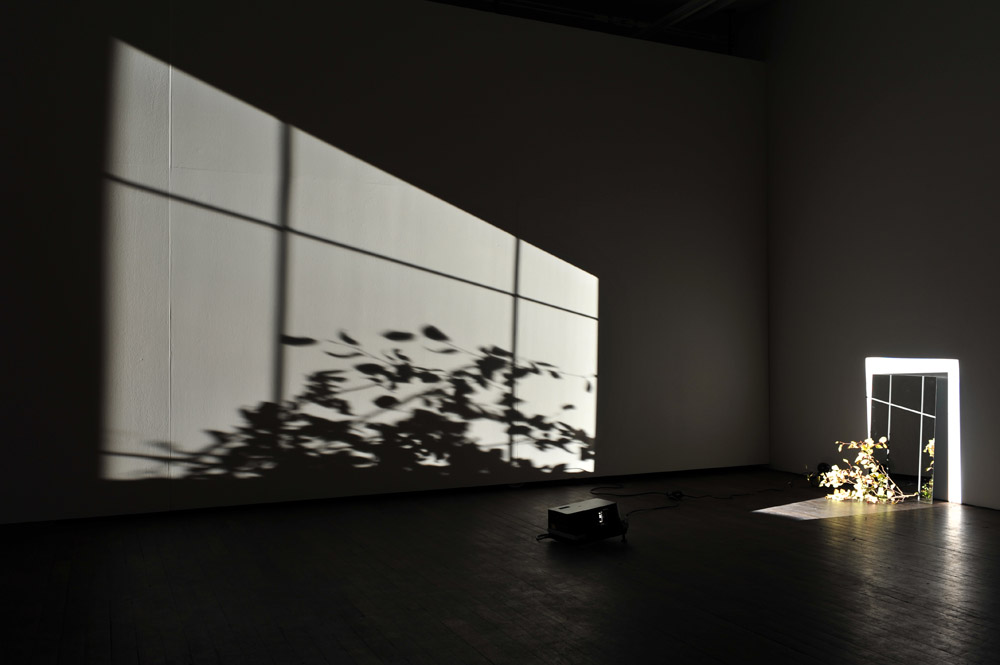 Fenster Konstanz
Window Constance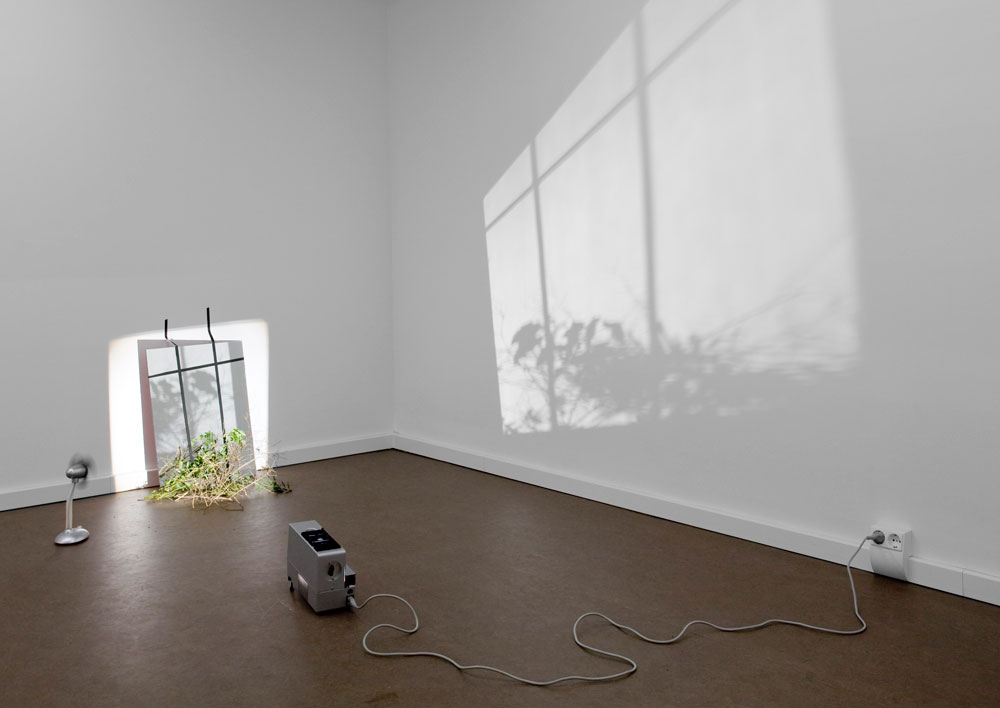 Fenster Berlin II
Window Berlin II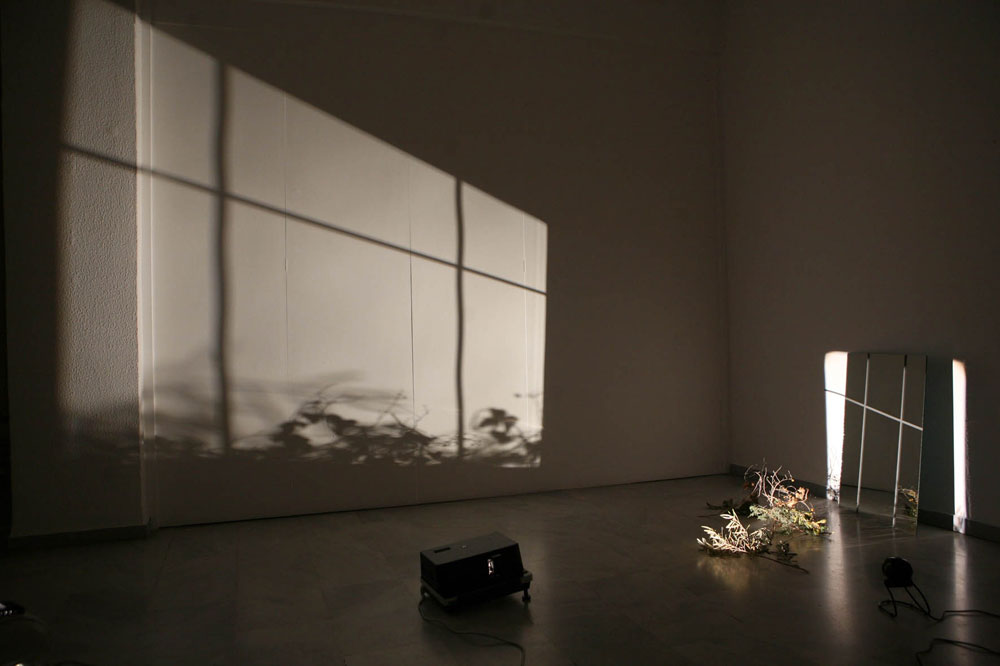 Fenster Thessaloniki
Window Thessaloniki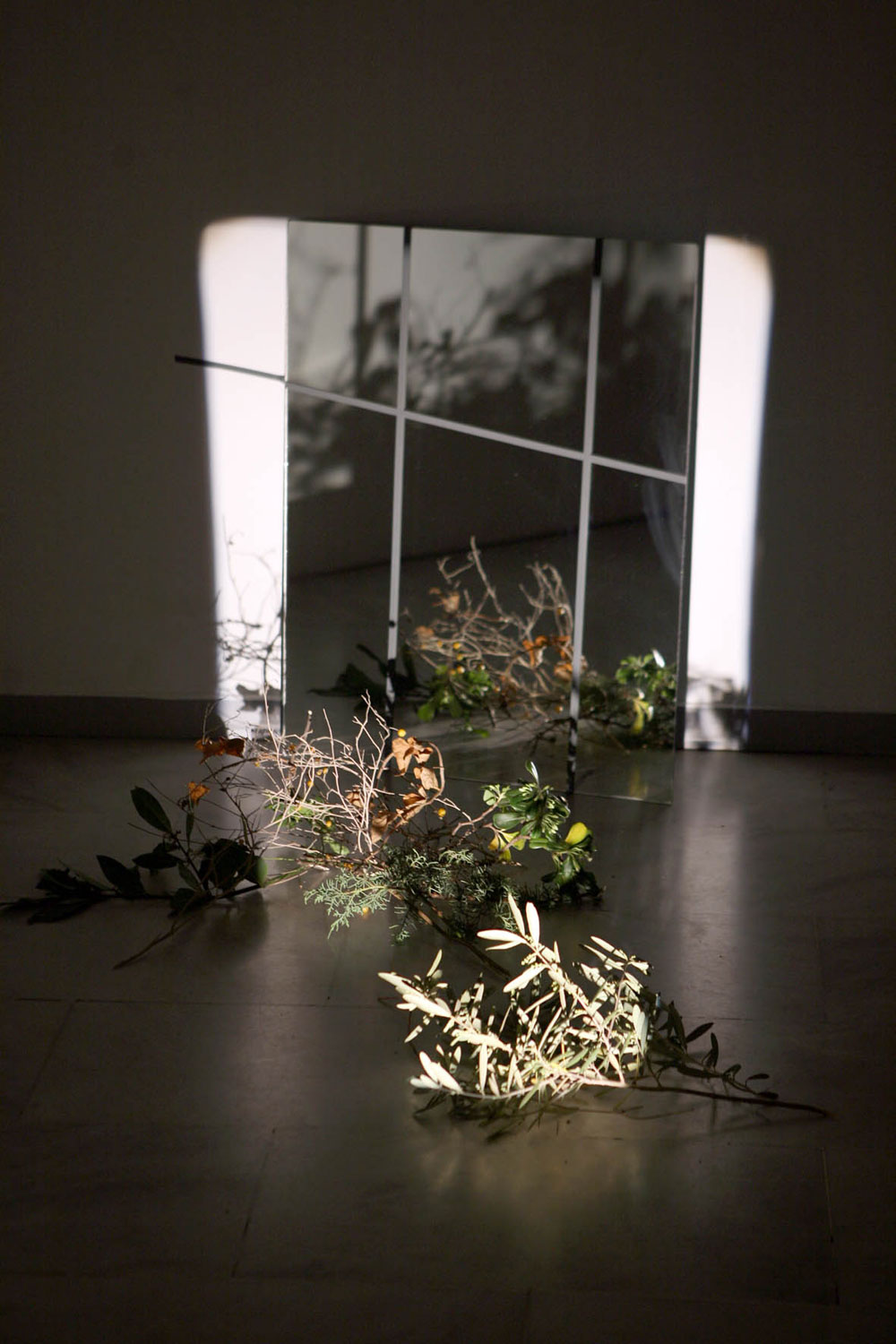 Vegetation in Thessaloniki
Vegetation in Thessaloniki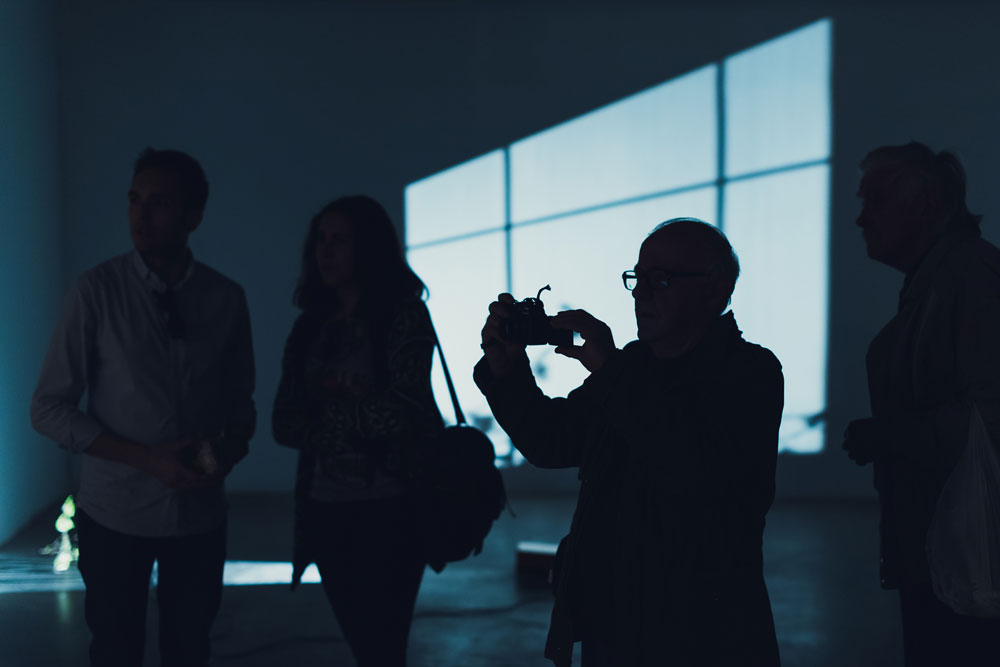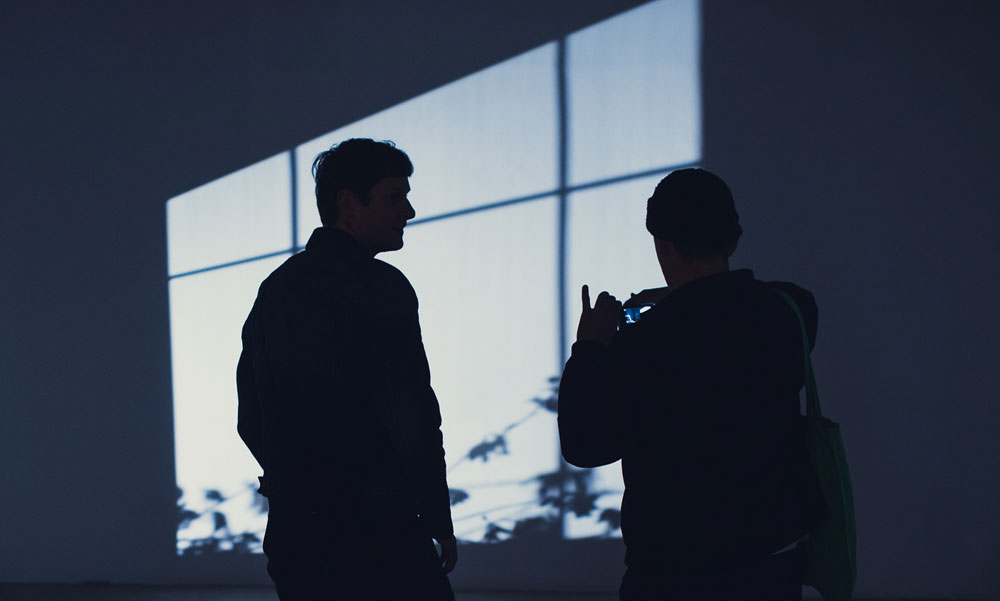 Besucher in der Ausstellung in Katowice
Visitors in the exhibition in Katowice