Do You Remember the Night When It All Seemed So Easy?
|
Do You Remember the Night When It All Seemed So Easy?
Artport, Tel Aviv, 2012
Öllampen aus Moscheen, Synagogen und christlichen Kirchen, Feuer, Besenstiele, Kette, Schnur, Luftstrom für Bewegung des Mobiles
3 x 4 × 4 m
Oil lamps from mosques, synagogues, and Christian churches, fire, broomsticks, chain, string, air current for moving the mobile
3 x 4 × 4 m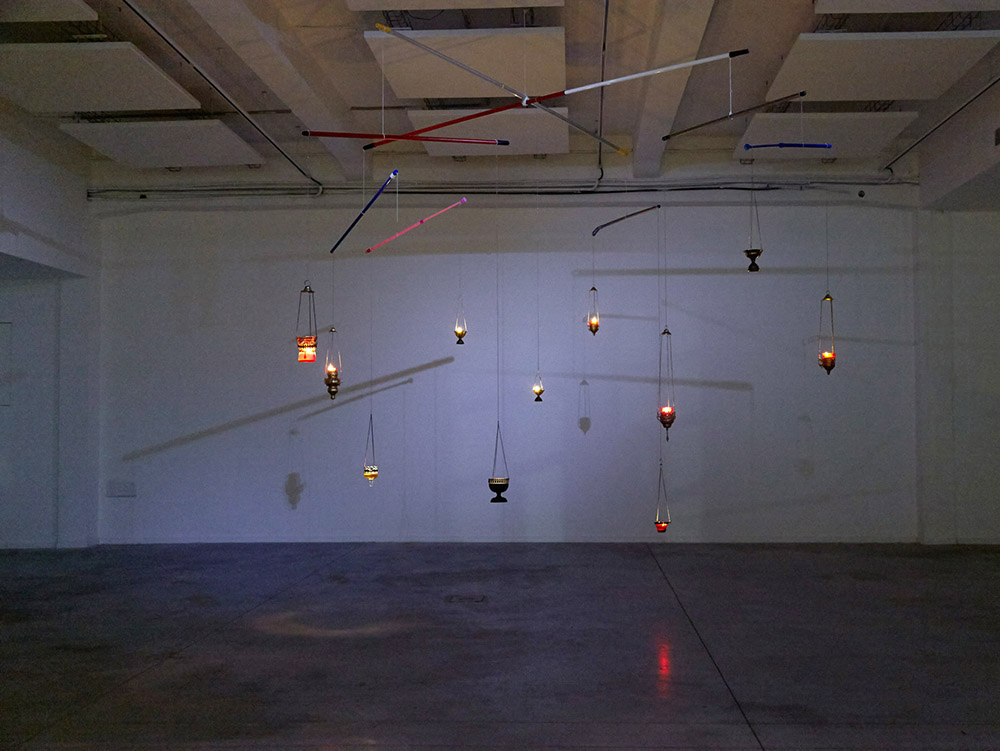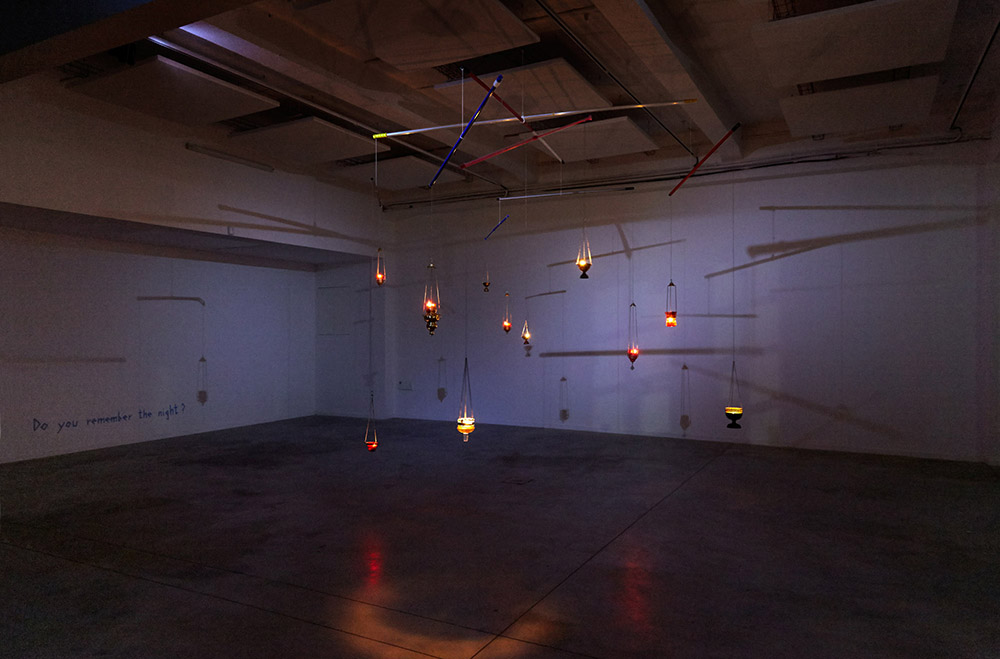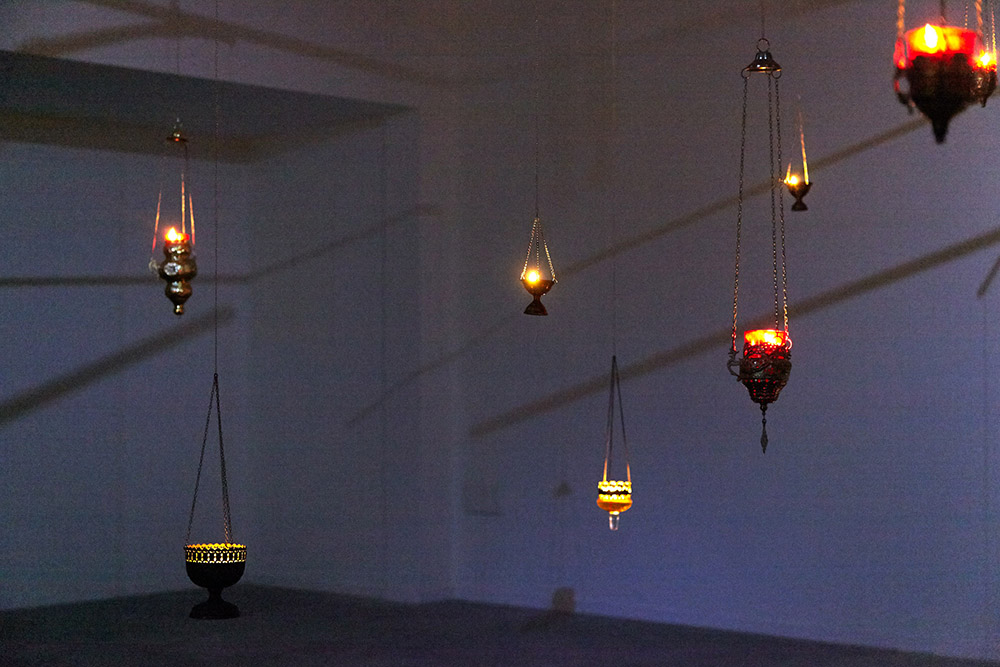 Die Inspiration für diese Arbeit entstand bei einem Aufenthalt in Jerusalem. Die Stadt war in jener Zeit war voller Spannungen und Aggression. Beim Besuch von christlichen Kirchen, Moscheen und Synagogen hatte ich bemerkt, dass in vielen eine Art von ewigem Licht brannte, so wie es überhaupt unzählige Gemeinsamkeiten innerhalb der Gotteshäuser gab. Dennoch, so mein Eindruck, wurde ständig das Trennende betont.
The inspiration for this work came during a stay in Jerusalem. The city at that time was full of tension and aggression. While visiting Christian churches, mosques and synagogues, I had noticed that in many of them a kind of eternal light was burning, just as there were innumerable commonalities within the houses of worship in general. Nevertheless, I had the impression that what separated them was constantly emphasized.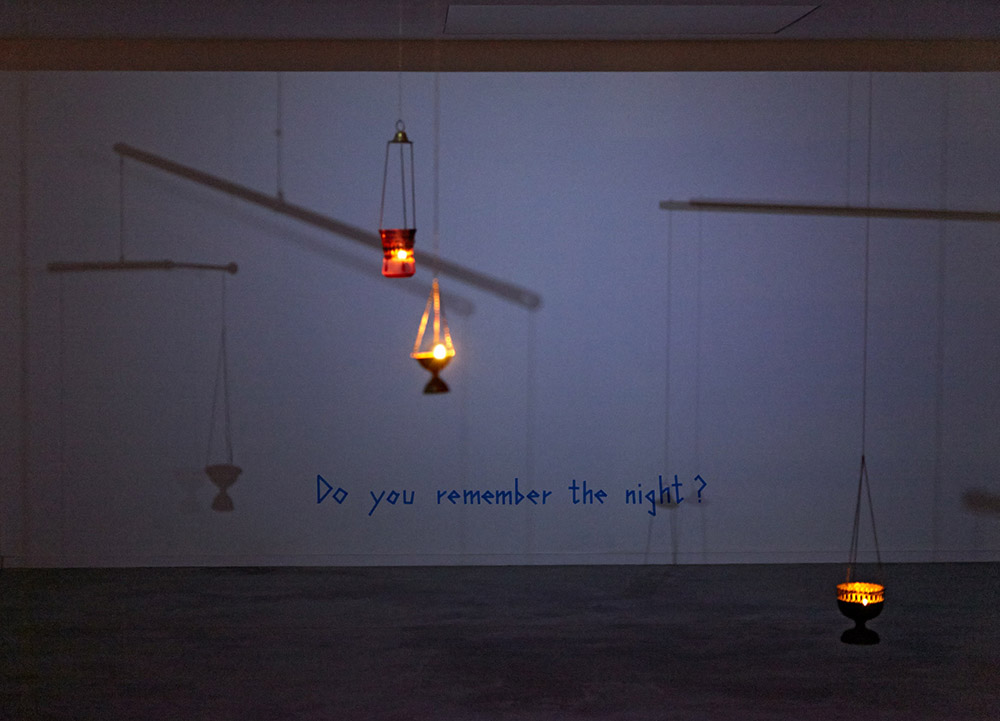 Ich denke, die meisten Menschen kennen das Gefühl der absoluten Ruhe beim Betrachten des Sternenhimmels. Alle Öllichter meiner Installation bilden so einen Nachthimmel. Dabei spielt es keine Rolle, ob die Lichter einen islamischen, jüdischen, christlichen oder was auch immer für einen Hintergrund haben. So ist der Titel der Arbeit auch ein Plädoyer das Gemeinsame zu erkennen.
I think most people know the feeling of absolute peace when looking at the starry sky. All the oil lamps in my installation form a night sky in this way. It does not matter whether the lights have an Islamic, Jewish, Christian or whatever background. So the title of the work is also a plea to recognize the common.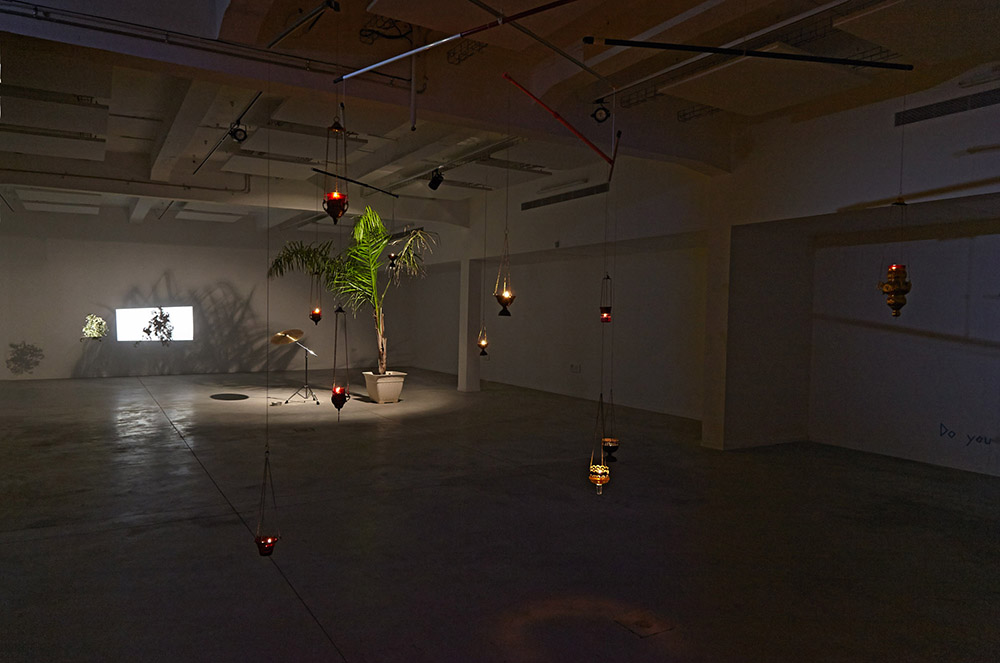 Die Arbeit wurde das erste Mal am Ende meiner Residency bei Artport in Tel Aviv gezeigt. Gegenüber aufgebaut war die Arbeit "4am", die auf das Leben und Nachtleben in Tel Aviv Bezug nahm.

The work was first shown at the end of my residency at Artport in Tel Aviv. Placed opposite was the work "4am" which referred to life and night-life in Tel Aviv.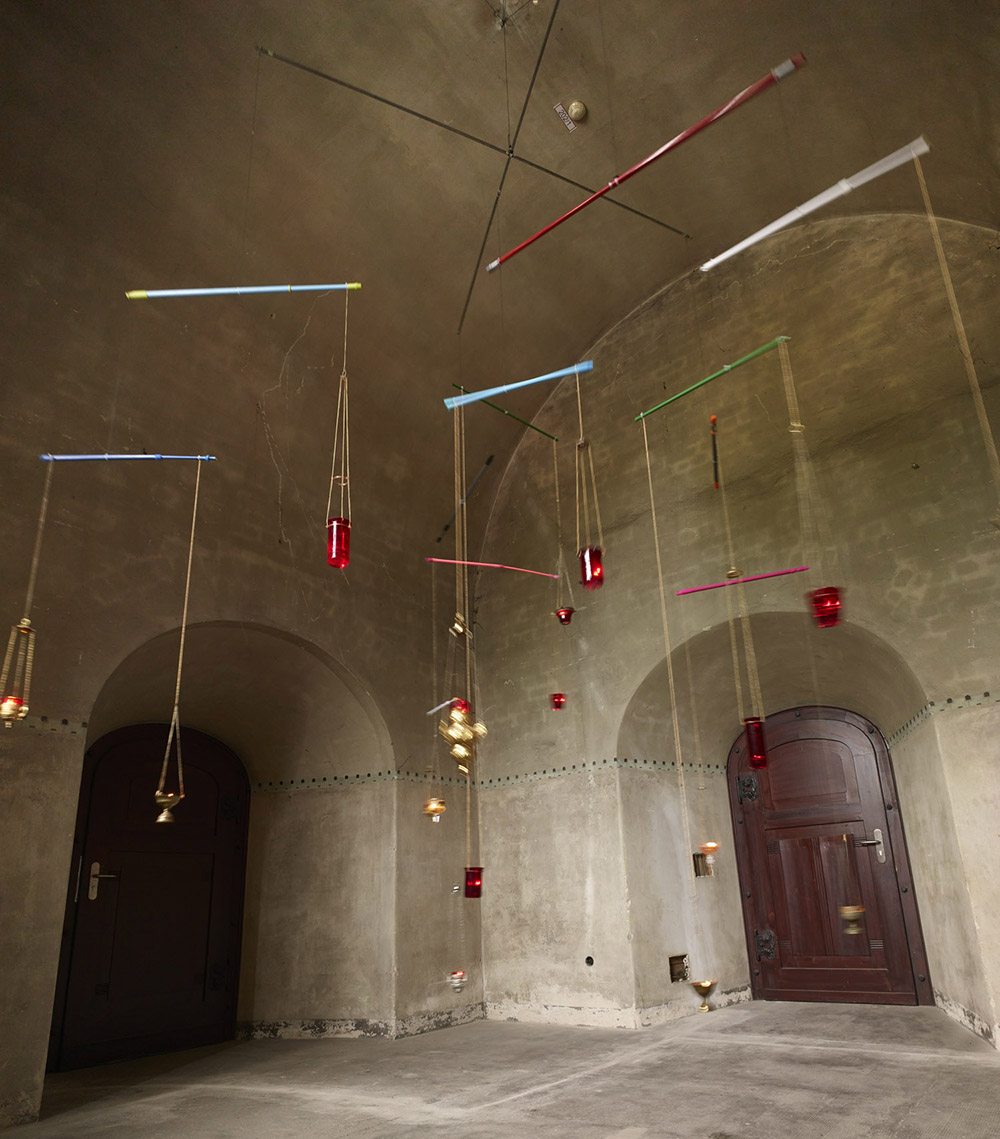 2017 wurde die Installation als Teil des evangelischen Kirchentages in Berlin noch einmal gezeigt.
The installation was shown again as part of the German Evangelical Church Assembly in Berlin in 2017.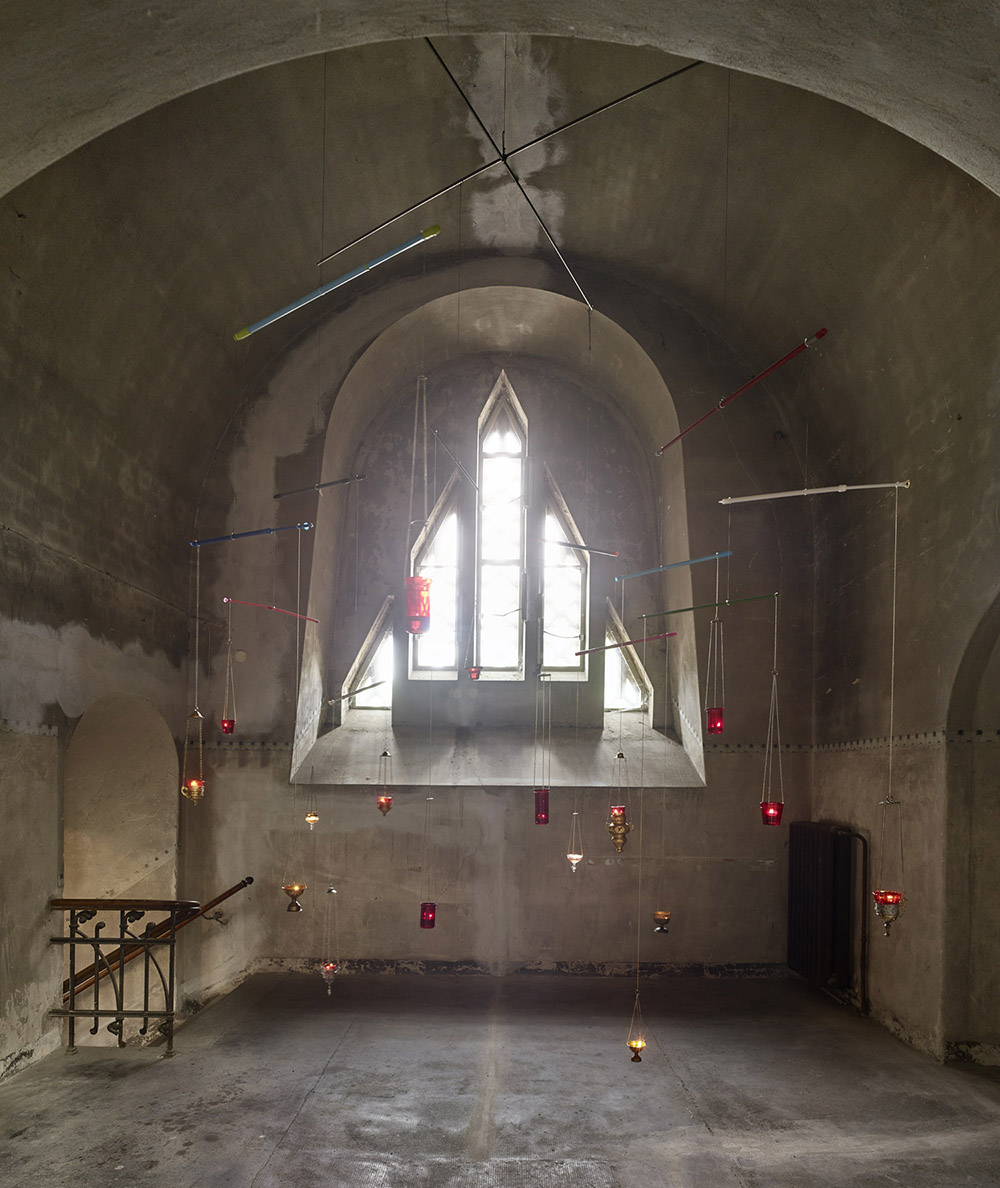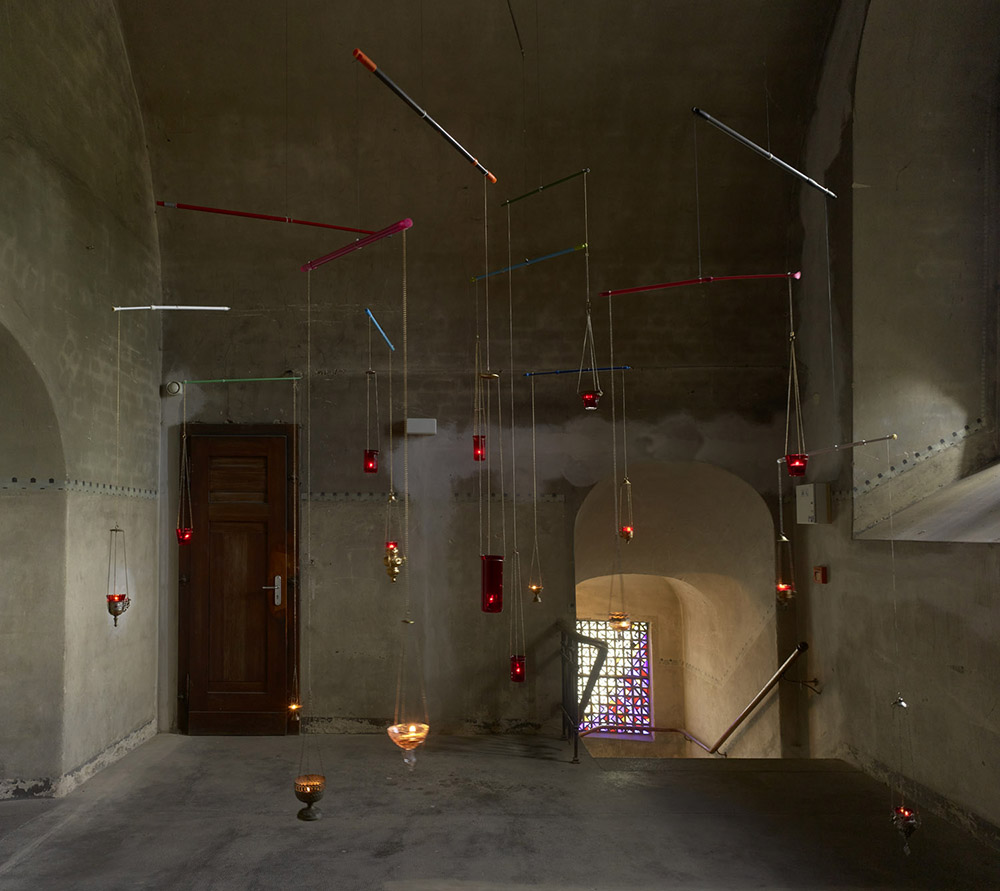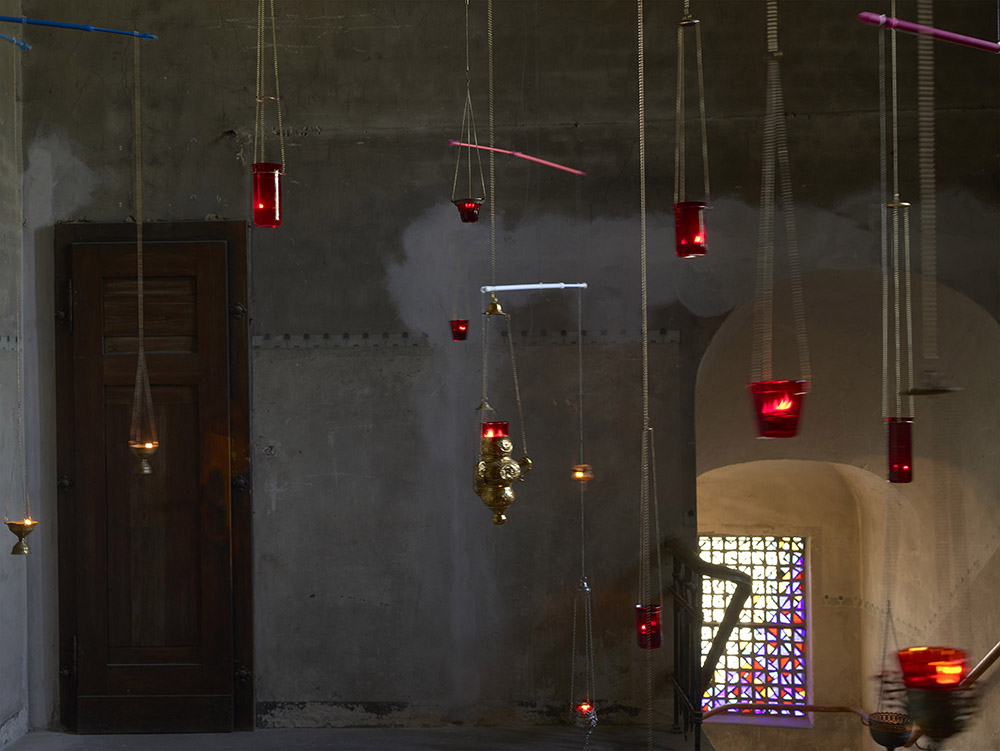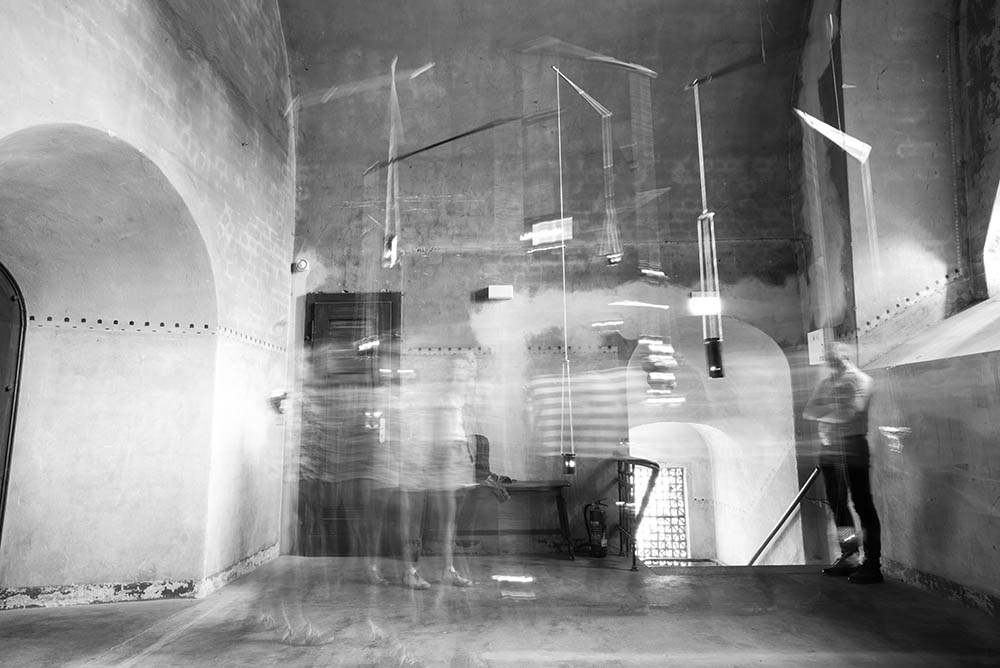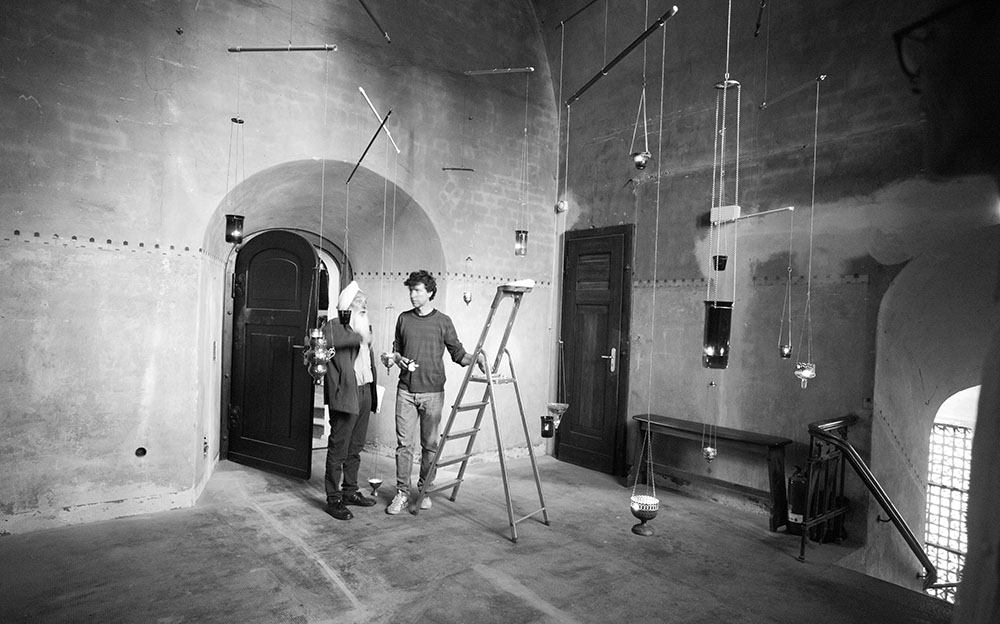 Zwinglikirche, Berlin