Brot und Spiele
|
Bread and Games
Novosibirsk, 2019
Luftballon, Helium, Lametta, Spiegel, Schnur, Flasche, Tropf, Wodka, Spotlight
10 x 3 x 3 m
Balloon, helium, tinsel, mirrors, string, bottle, dripper, vodka, spotlight
10 x 3 x 3 m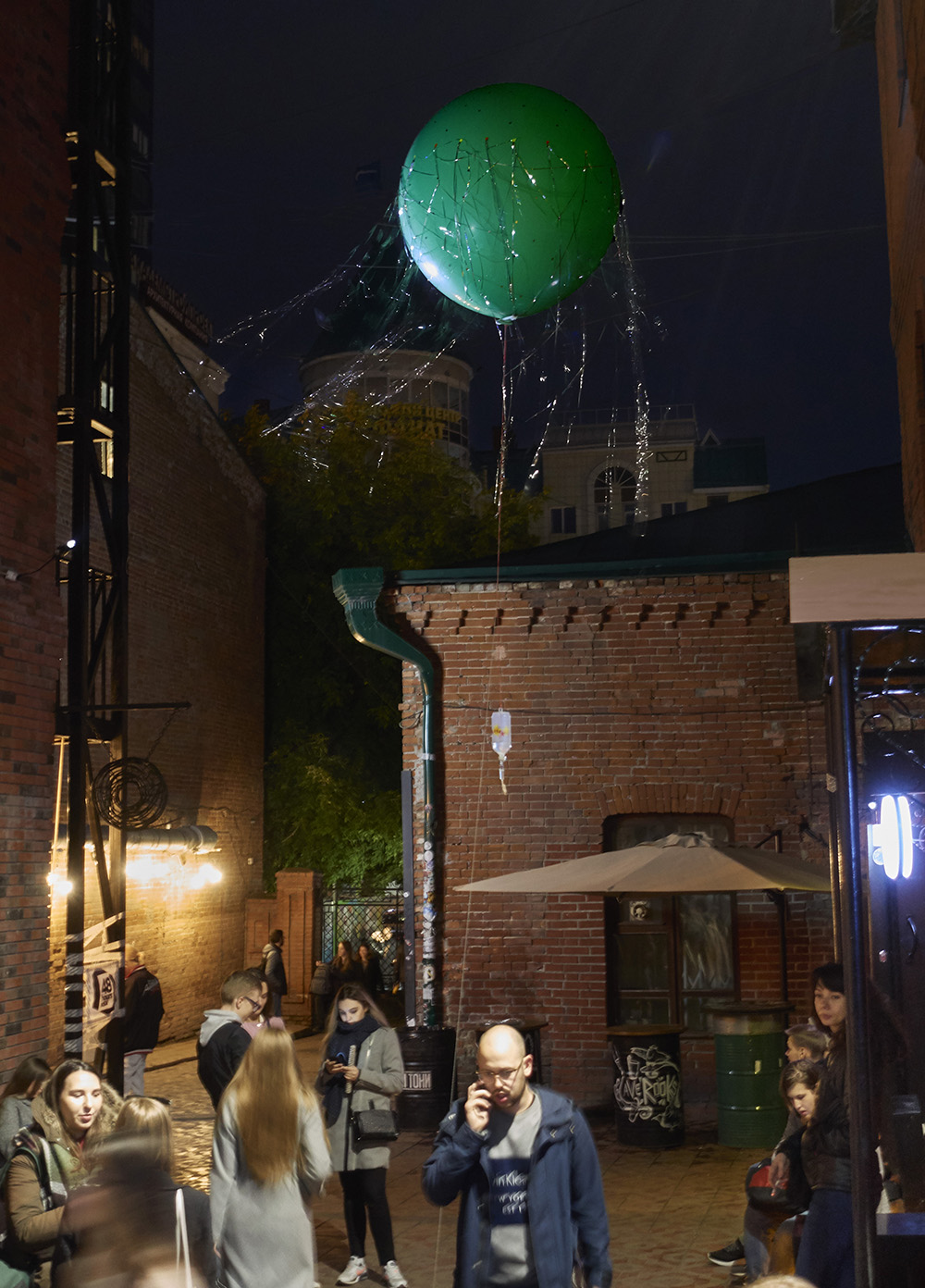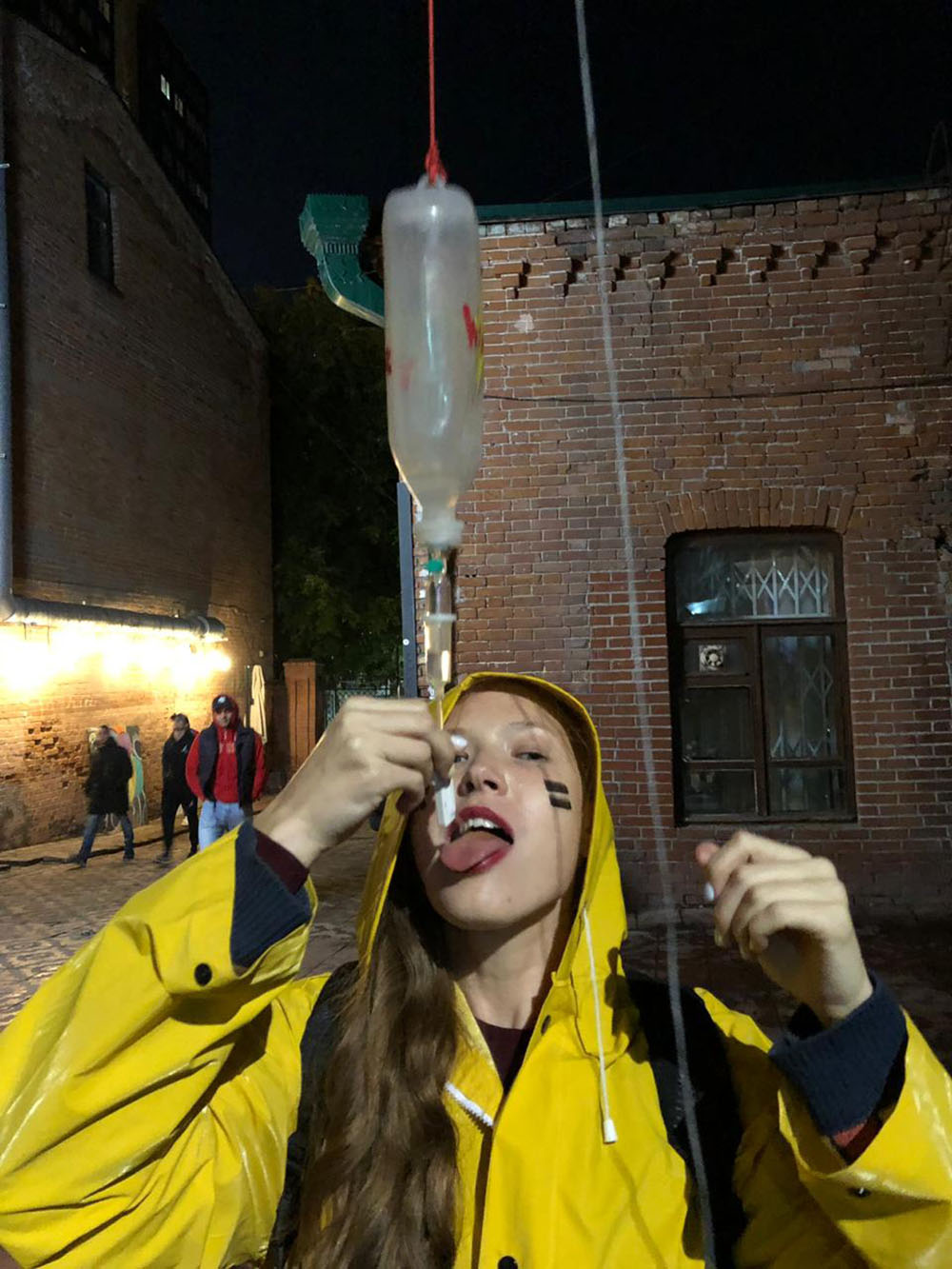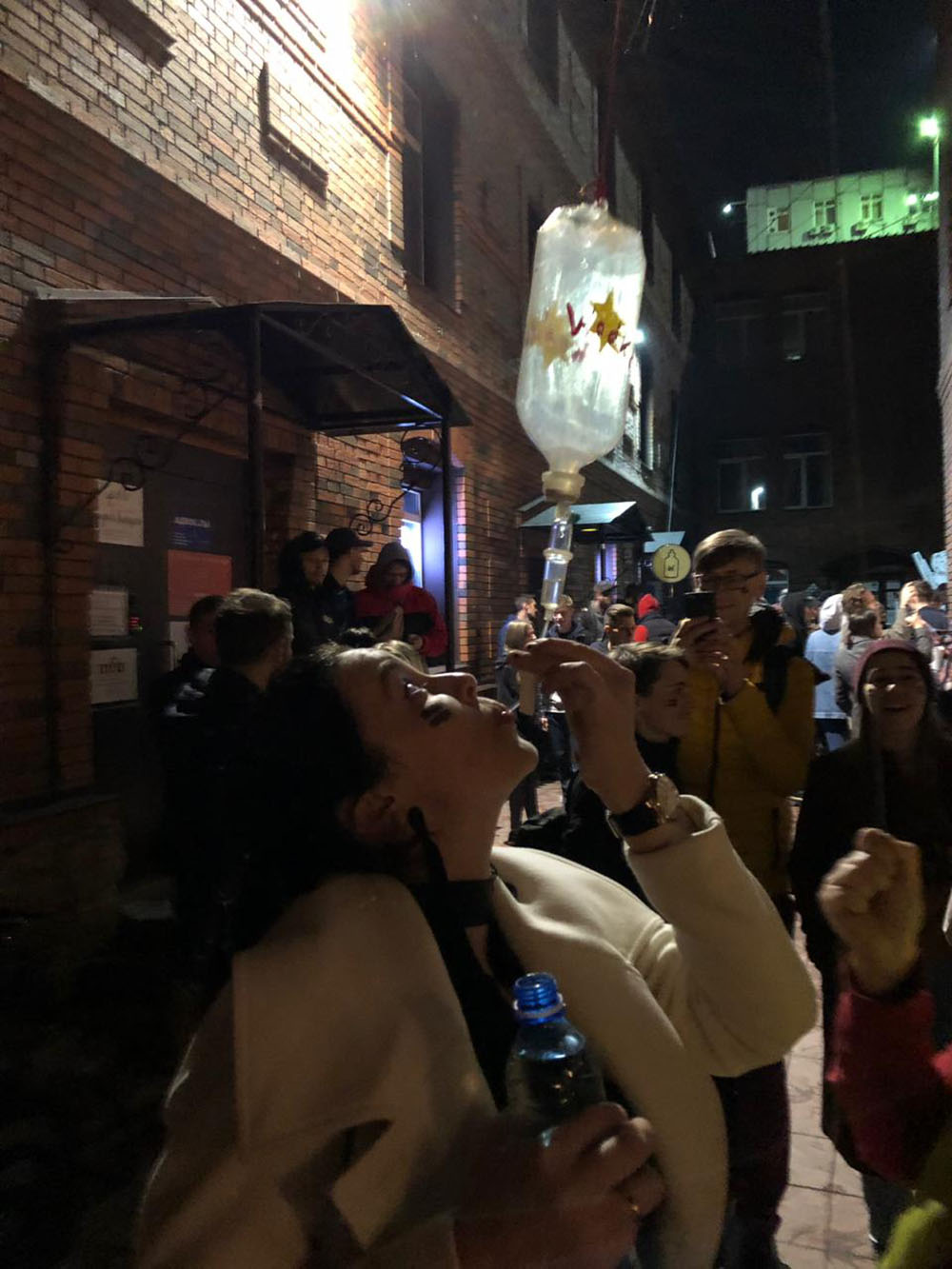 Ein mit Helium gefüllter Luftballon, mit Spiegeln und Lametta bestückt, lässt eine tropfende Flasche Wodka durch die Luft über einer Menschenmenge tanzen.
A helium filled balloon with small mirrors and tinsel keeps a dripping bottle of vodka flying and dancing over a crowd of people.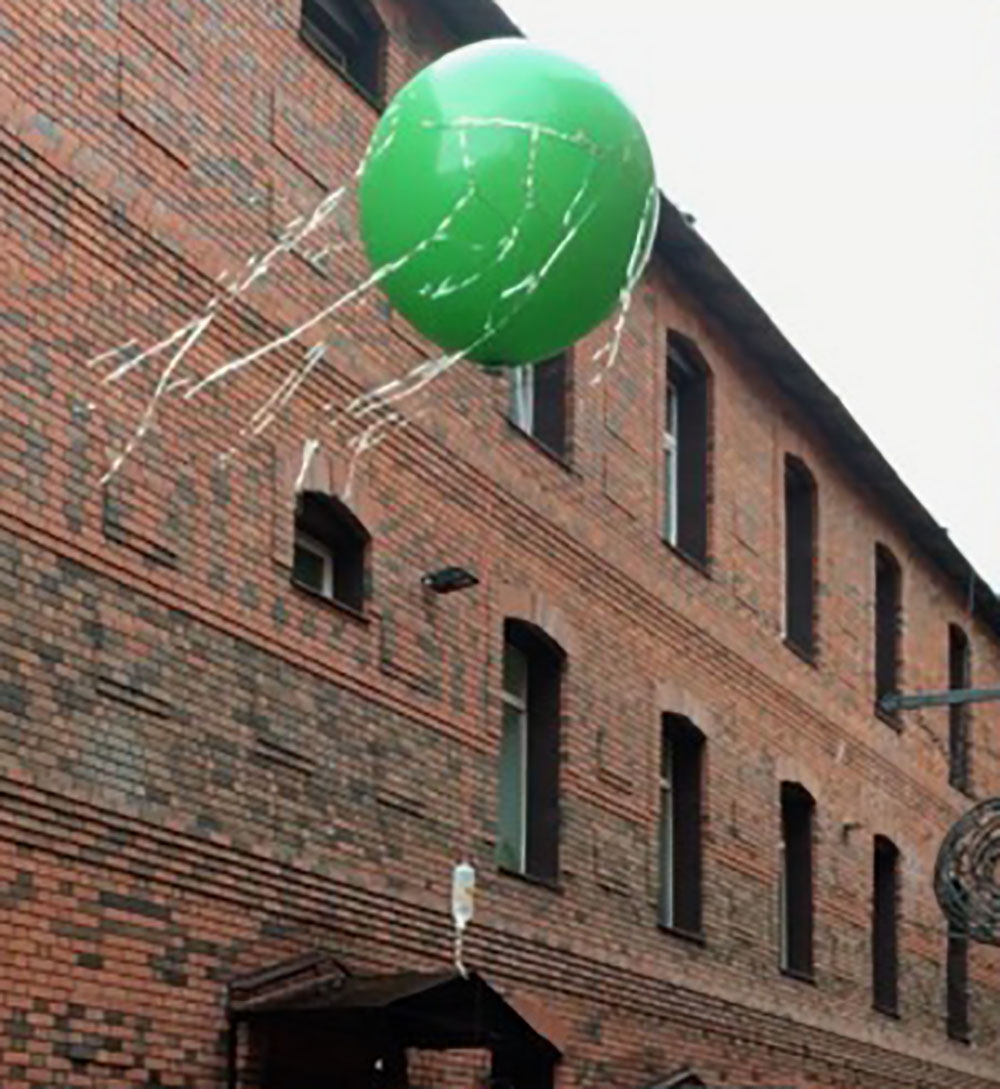 Tanzender Ballon mit der tropfenden Wodkaflasche
Dancing balloon with the dripping bottle of vodka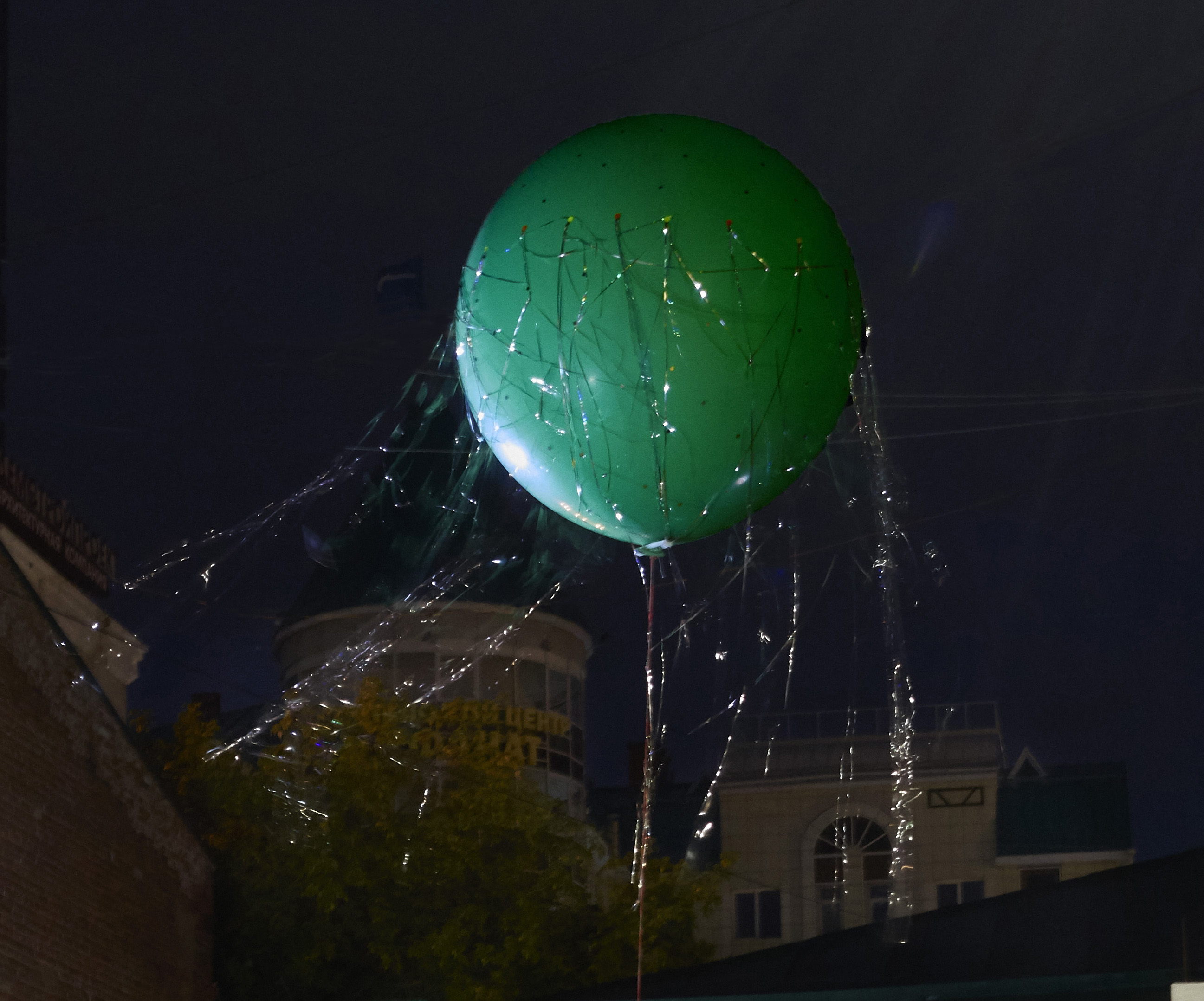 Am letzten Abend der Ausstellung in Novosibirsk schnitt ein Unbekannter in den Morgenstunden die Schnur des Ballons durch, woraufhin der Ballon entflog. In meinem geistigen Auge sah ich den Ballon die unendlichen Weiten Sibiriens überfliegen und diese mit Wodkatropfen segnen.
On the last evening of the exhibition in Novosibirsk, an unknown person cut the string of the balloon in the morning hours, whereupon the balloon flew away. In my mind's eye I saw the balloon flying over the endless expanses of Siberia and blessing them with drops of vodka.