4am
2012
Becken, Tropf, Wasser
Beckenhöhe 110 cm
Cymbal, drip, water
Cymbal height 110 cm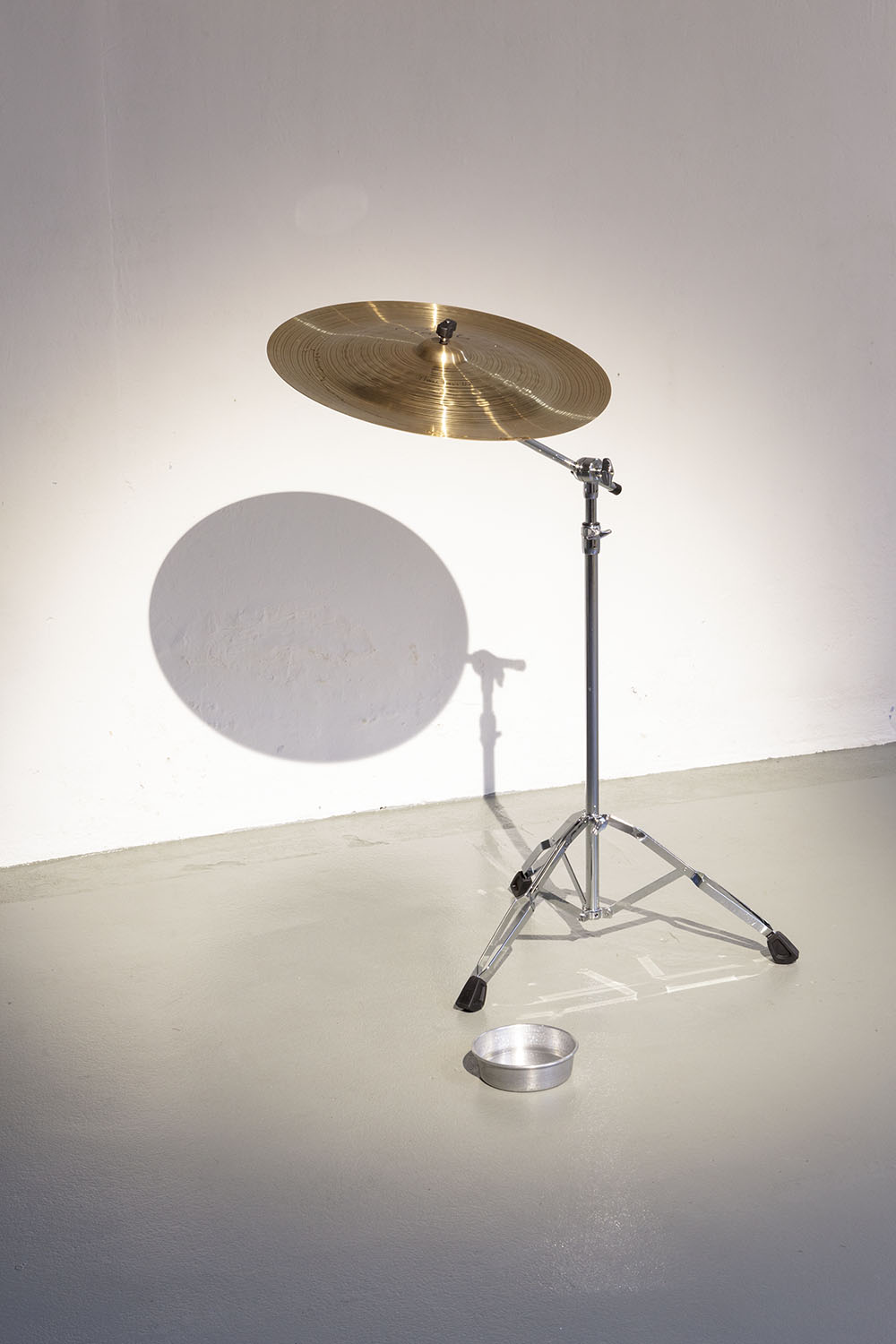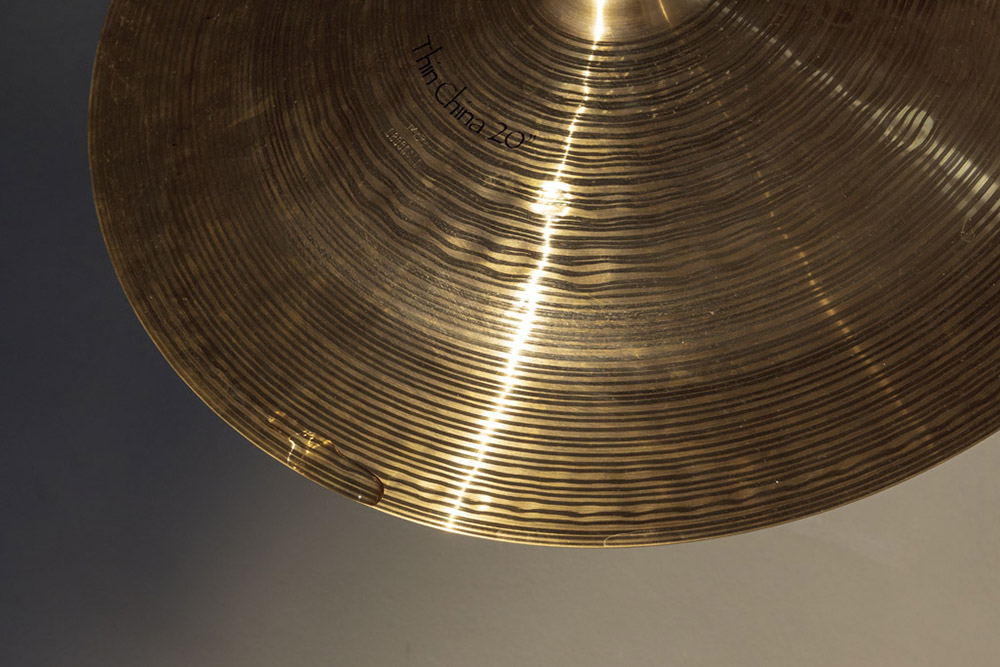 Wassertropfen fallen in gleichmäßigen Abständen auf ein Becken und verursachen einen tiefen, lang anhaltenden Klang. Dort sammeln sie sich, ehe sie in einem lustigen, hellen Ton in die Metallschale am Boden fallen.
Drops of water fall at regular intervals onto a cymbal, causing a deep, long-lasting sound. There they collect before falling in a funny, bright sound into the metal bowl on the floor.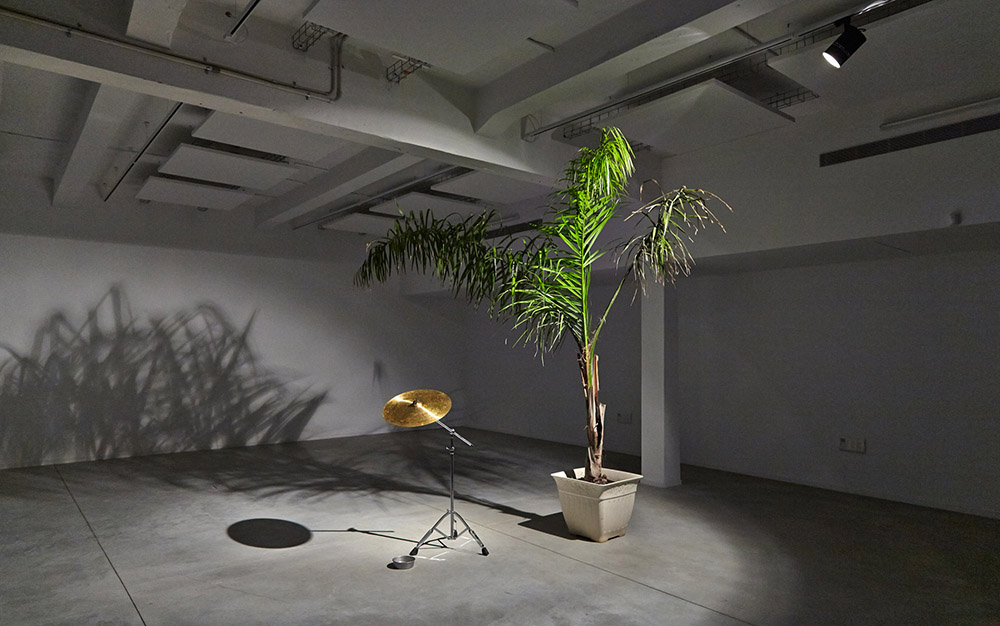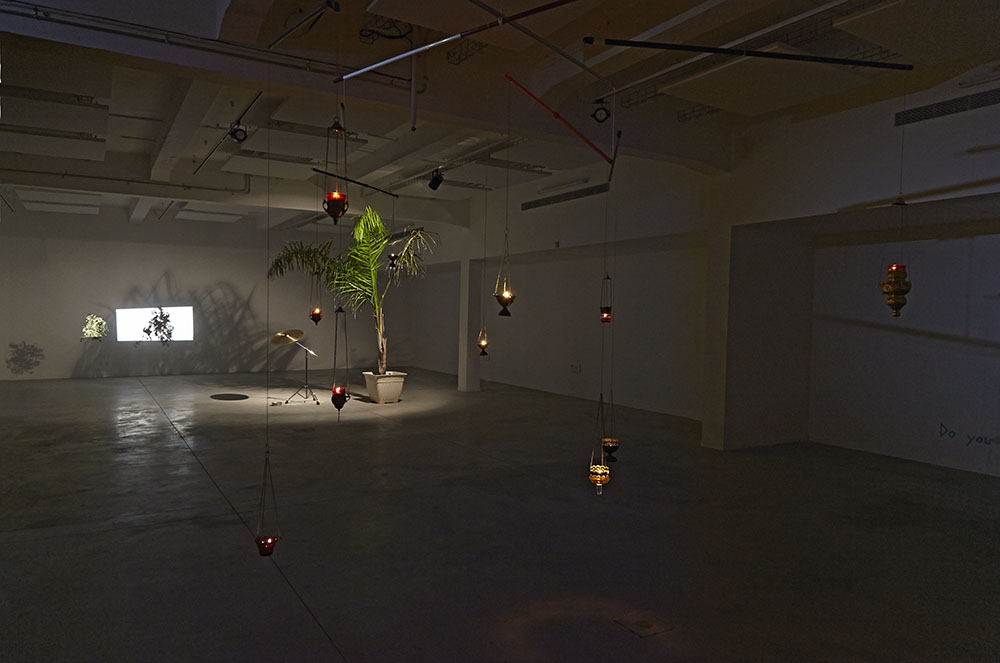 Die Arbeit wurde das erste Mal am Ende meiner Residency bei Artport in Tel Aviv gezeigt. Für mich steht sie für die Heimkehr nach einer gefeierten Nacht in Tel Aviv, die leise Musik in der Ferne, unterbrochen durch das regelmäßige Tropfen der Klimaanlagen.
Gegenüber aufgebaut war die Arbeit "Do you remember the night when it all seemed so easy?" die auf die Spannungen, aber auch die Schönheit Jerusalems Bezug nahm.
The work was first shown at the end of my residency at Artport in Tel Aviv. For me it represents the return home after a night of partying in Tel Aviv, the soft music in the distance, interrupted by the regular drip from the air conditionings.
Placed opposite was the work "Do you remember the night when it all seemed so easy?" which referred to the tensions, but also the beauty of Jerusalem.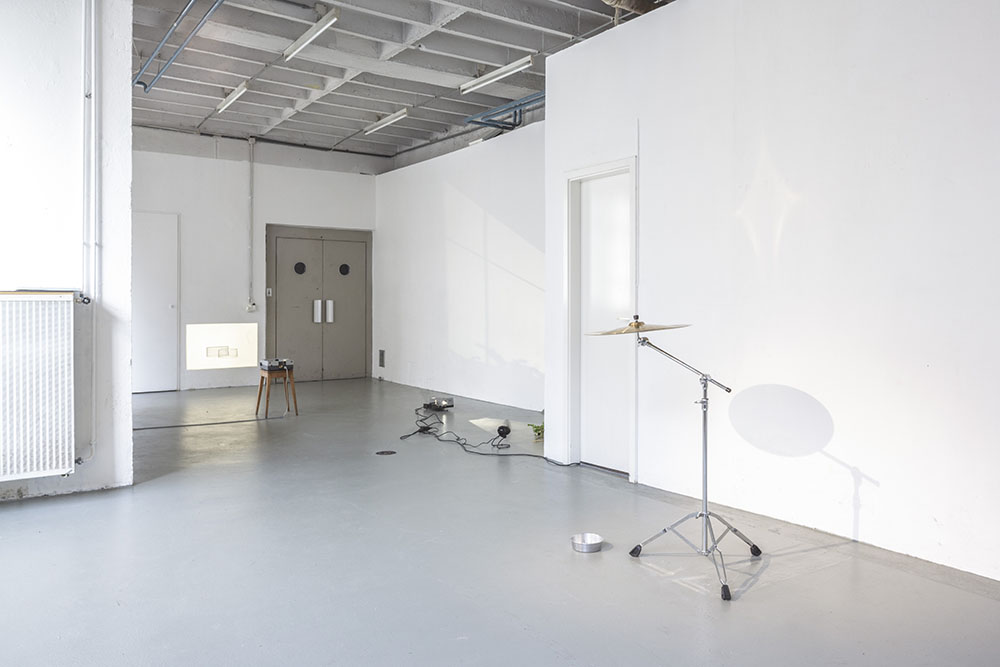 Installationsansicht Standard/Deluxe Lausanne
Installation view Standard/Deluxe Lausanne