Open + Studio
Cité des Arts, Paris, 2019
In Zusammenarbeit mit Christoph Wagner
In Cooperation with Christoph Wagner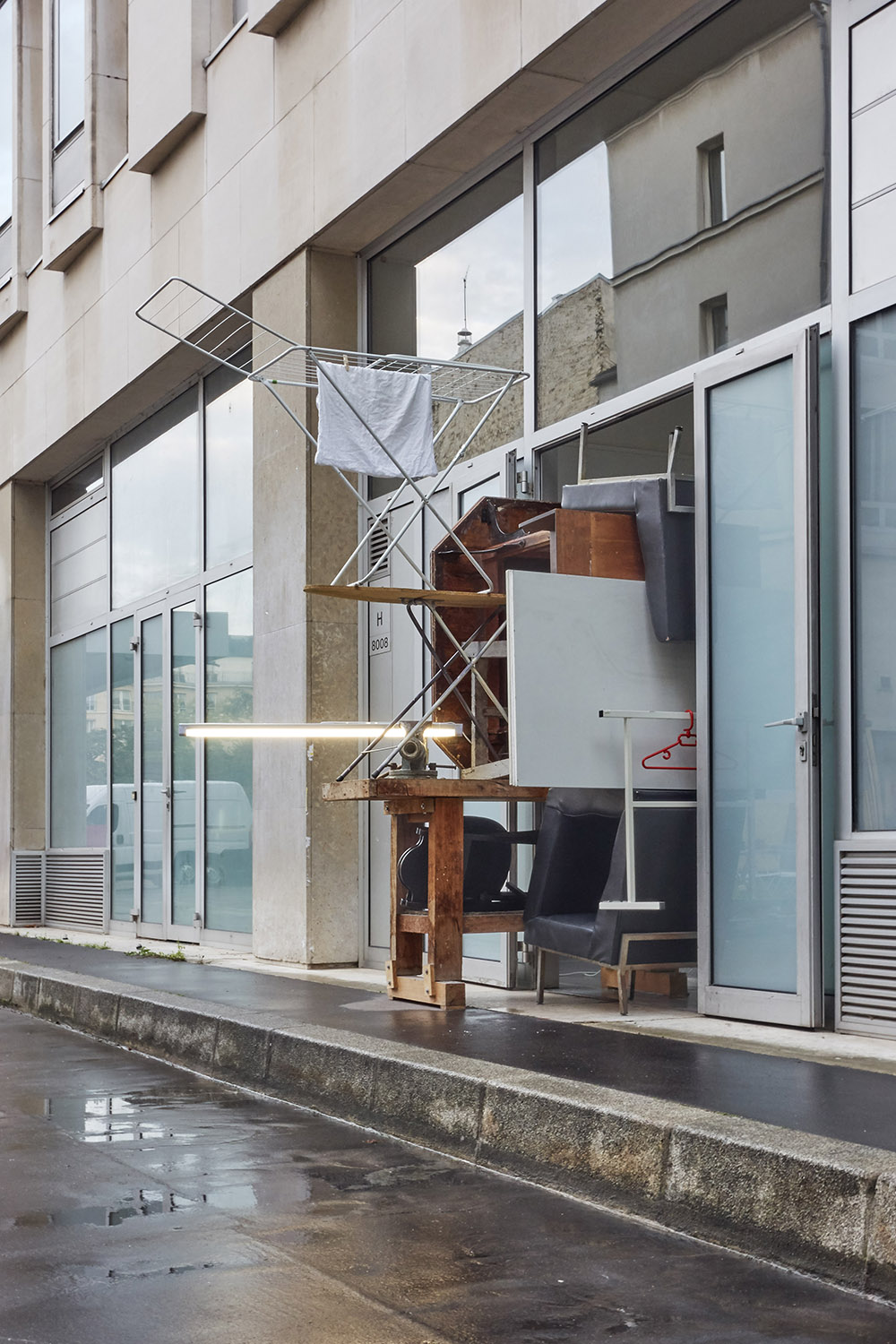 Open und Studio sind zwei aufeinander folgende skulpturale Interventionen für das Open Studio in der Cité des Arts, Paris. Verwendet wurde ausschließlich die vorhandene Möblierung der Atelierwohnung.
Open and Studio are two successive sculptural interventions for the open studios at the Cité des Arts, Paris. Only the existing furniture of the studio apartment was used.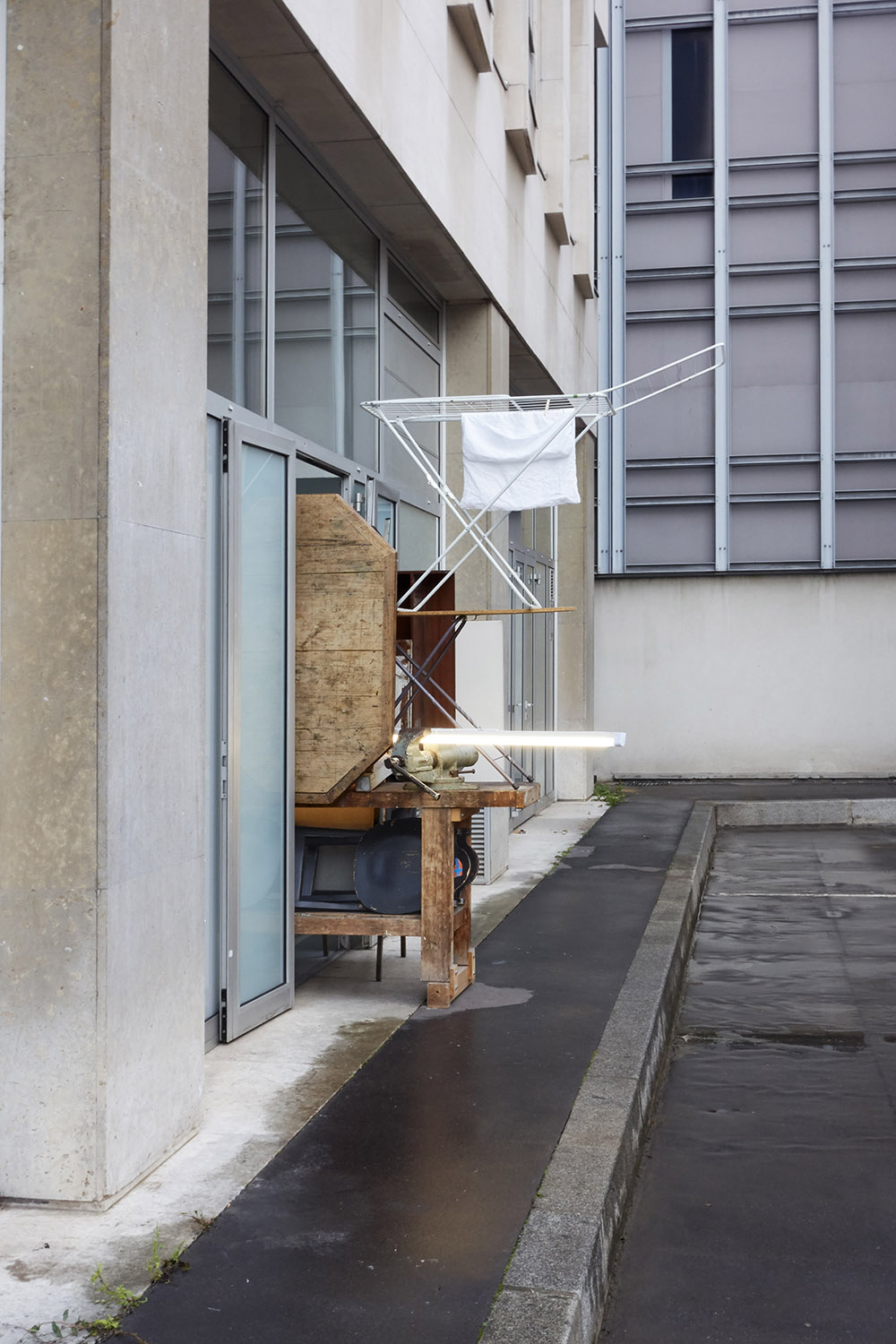 Bei "Open" versperrte die Installation den Zutritt zu dem leergeräumten Atelier.
At "Open" the installation blocked the entrance to the empty studio.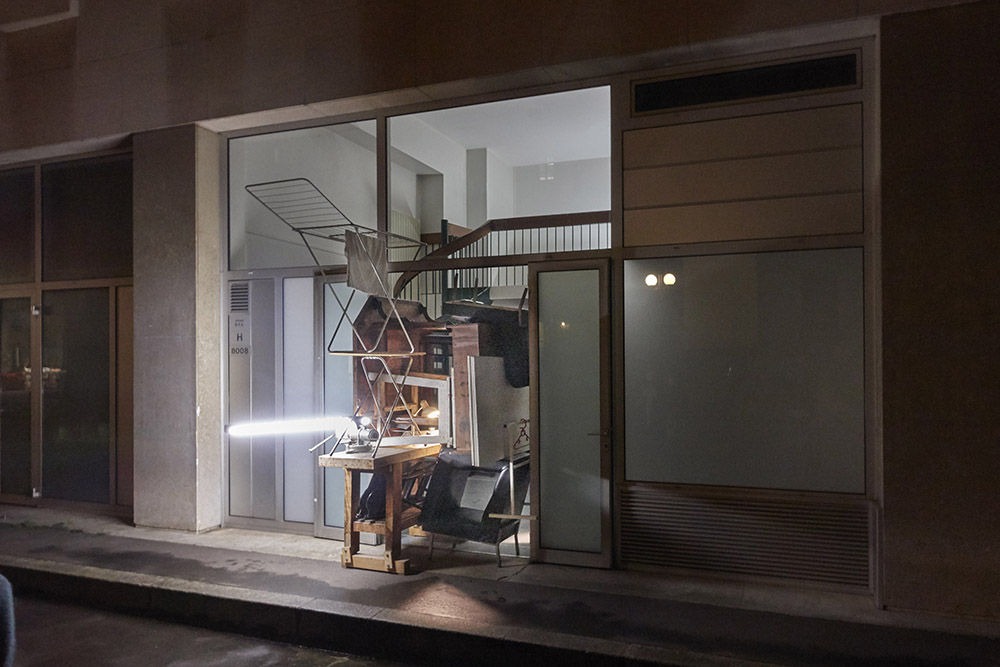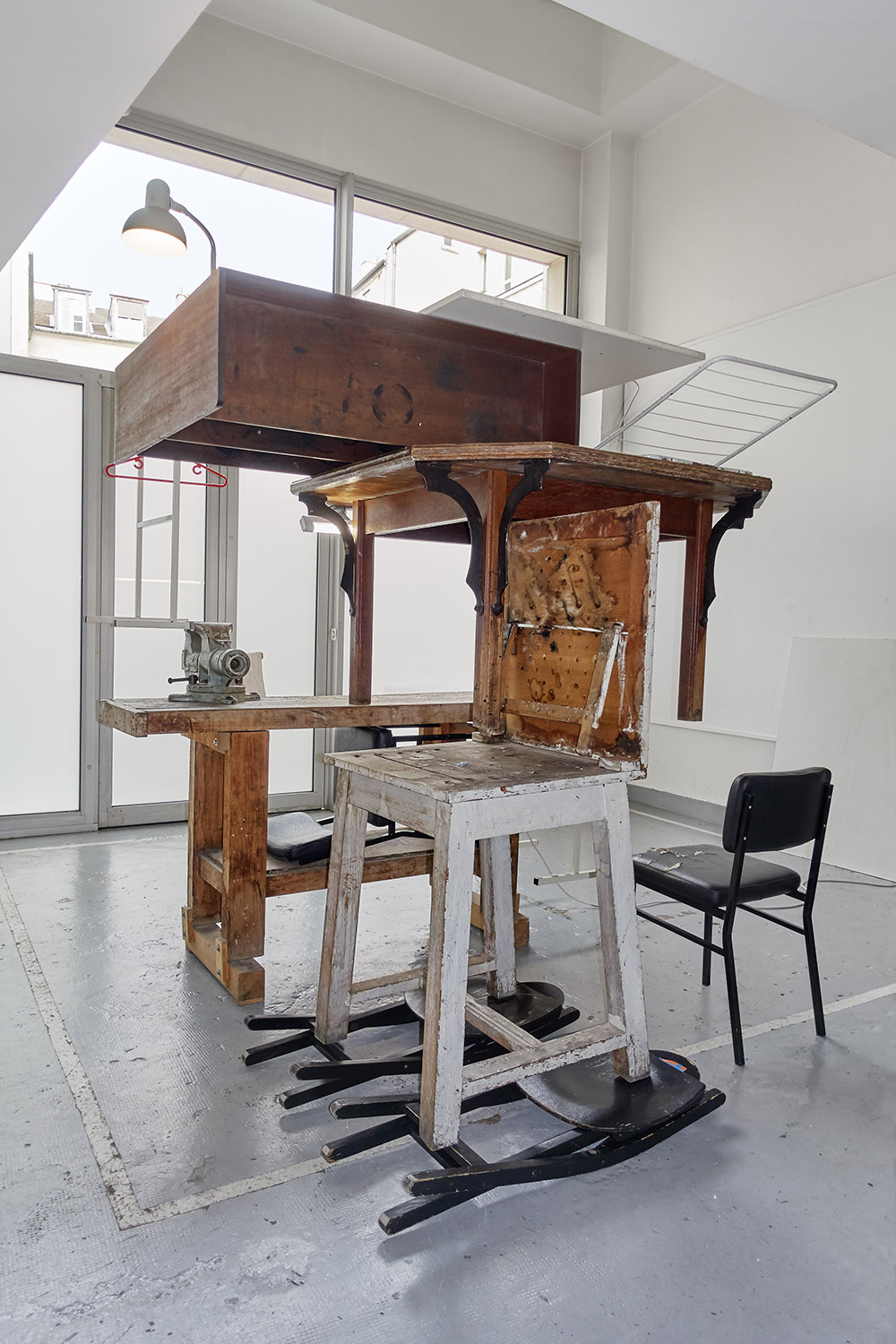 Am darauf folgenden Tag bildeten dieselben Möbel die Arbeit "Studio".
The following day, the same furniture formed the work "Studio".